Summer Semester Bike Rentals
Looking for an alternative mode of transportation that will save you time, money, and give you a good workout? Want to avoid coming to the Bike Hub every week hoping a bike is available for you? You can save the hassle and rent out a bike for the summer semester (May – August/October). The length of your rental will depend on your course completion date. Rented out bikes must have a couple of safety checks throughout the summer. The dates will be discussed upon your rental transaction.
The selection of bikes will vary depending on availability. They come as is. If you are eligible and selected to participate, you will be required to pay $60 to access the bike, lock, key, and lights. This service allows you to have a stress free and affordable alternative to taking the bus.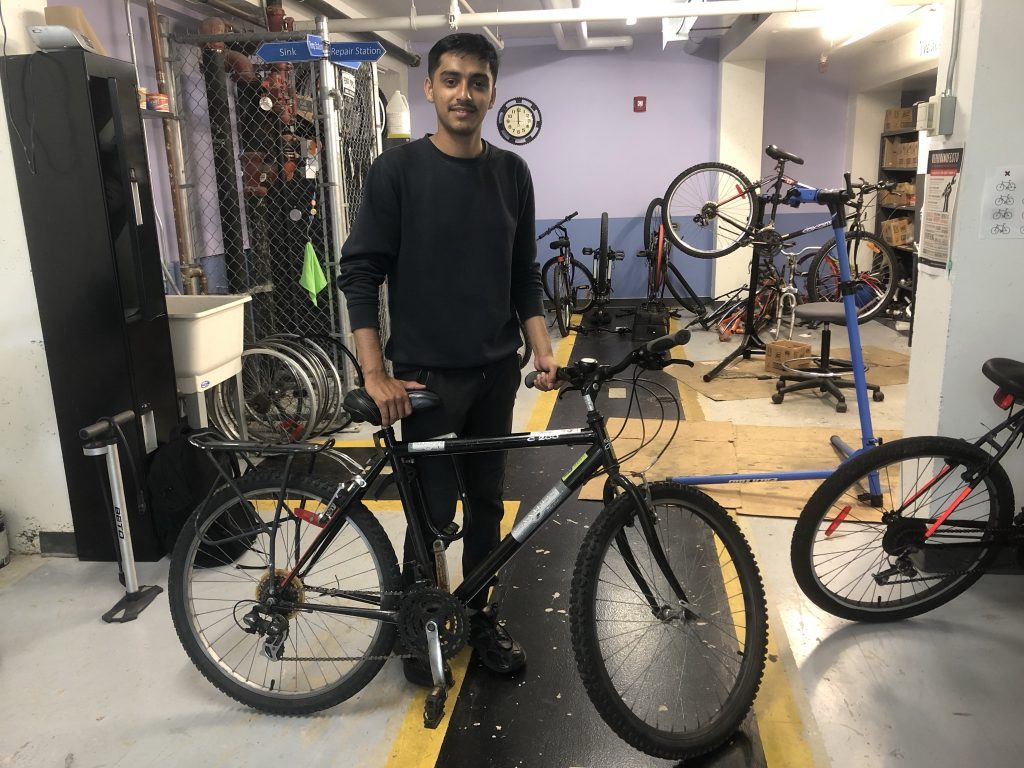 We have limited bikes available for semester bike rentals and require you to fill out an application. If no bikes are available, you will be placed on a waitlist if you are eligible.
To be eligible to participate in the semester long rentals, you are required to:
Be a full-time student
Register to use the rental program (Weekly/Bi-Weekly Rentals webpage)
Watch the Cycling Safety recorded workshop (scroll to Online Workshops, video #1 (length of video is 35:17))
Have no outstanding bike fees
Track your riding distance (can use a free Strava app or track distance manually)
Bring your bike in twice for check-ins throughout the rental
Return the bike before or on your due date
Once eligible, the steps to securing a bike for the semester:
Fill out the application
Visit the Bike Hub of choice
Choose and get fitted with a bike
Pay the $60 fee
Enjoy the bike while keeping track of your distance
Misuse of the program will result in being banned from accessing future rentals. Registering to use this program means you accept the Terms & Conditions, understand the liability, and you have completed all the necessary paperwork.
Contact Vicki at SheridanBikeHub@sheridancollege.ca for any questions.