Community Events
Every year, about 20 to 50 million tons of e-waste are generated globally. It is the most rapidly growing segment of the municipal solid waste and contributes to more than 5% of all municipal solid waste.
As part of Sheridan's Zero Waste Initiative, an on-going e-waste collection system has been established for the college. As a community initiative, Sheridan hosted a Community E-Waste Collection Day in all campuses last April. As a result, 352 kg of waste has been recycled properly. Hope you can support our initiative by dropping off your household e-waste at the next Community E-Waste Collection Day. Please check back for the dates.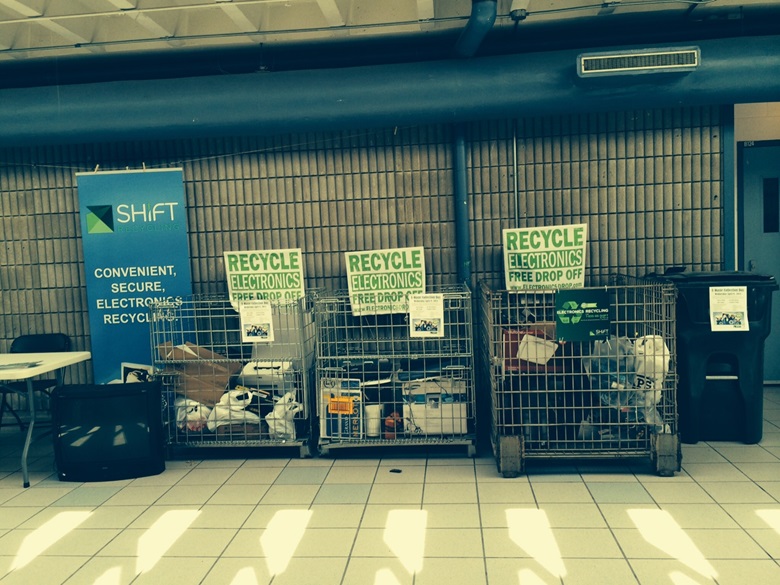 Clothesline Drop Box
Last April, a Clothesline dropbox was set up at two sites in Oakville to collect clothes from students who were moving out from Residence or from lockers. Approximately 550 kg of clothing were collected. Clothing was donated to Value Village for funding Canadian Diabetes Association. Hope you will support this initiative when the drop boxes become available again. Please check back for the dates.