Alternatives to Fast Fashion
Fast Fashion 101
Fast fashion can be characterized as low-quality, cheap, mass and quickly-produced fashion. Essentially everything is QUICK to keep up with the changing trends!
Designs are copied quickly
Garments are made quickly
Trends come and go quickly
Garments are thrown away quickly
To learn more about the environmental cost of the fashion industry, click here.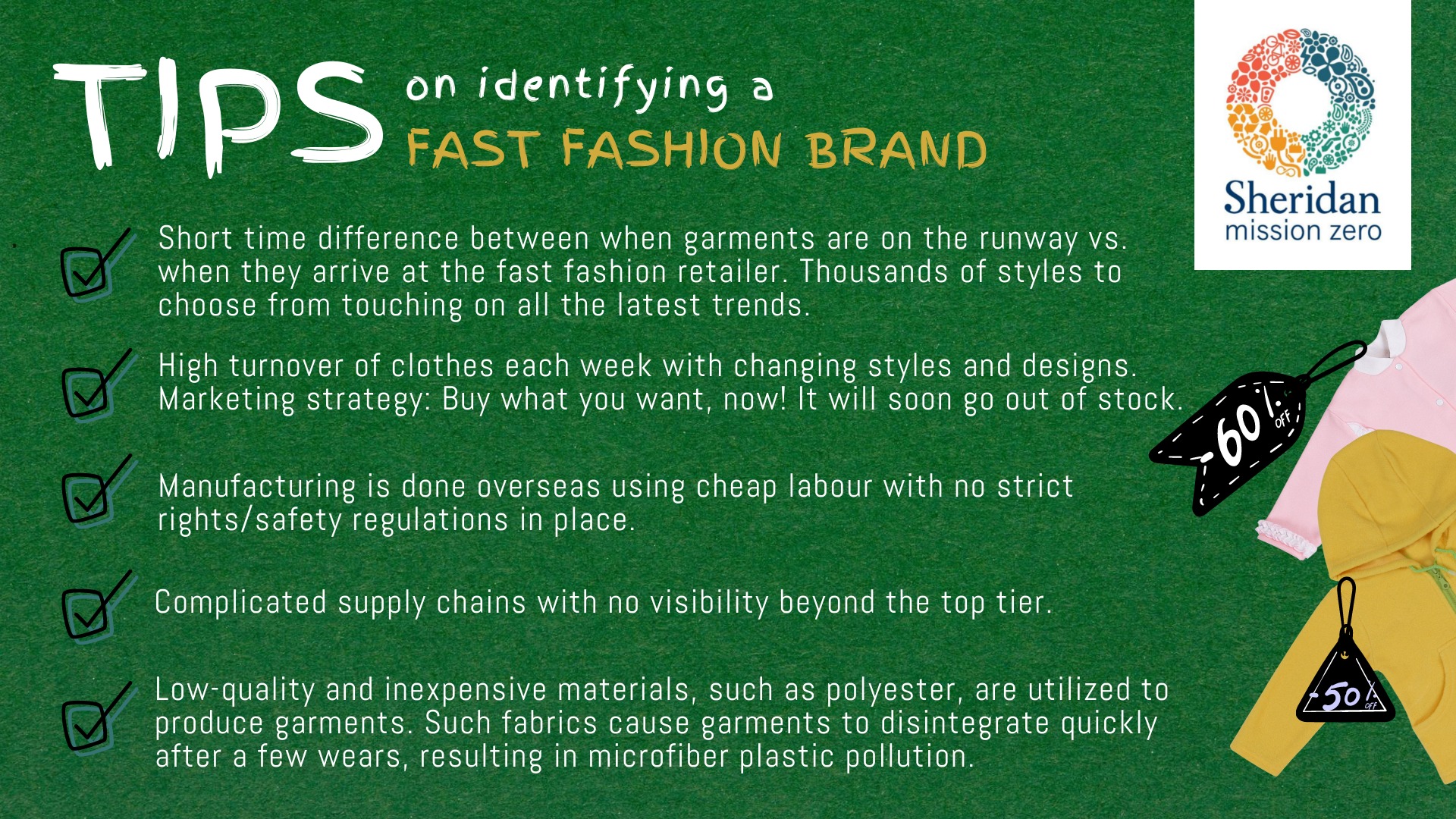 Slow Fashion! What is it?
Slowing down consumption:

Buying less

Upcycling and mending

Rewearing garments: Timelessness over trends

 

Intentional design & mindful manufacturing: Made with quality materials

 (e.g.,

linen)

in small quantities

Frequently made-to-order to cut down on wasteful production.

Items are sold at (local) stores rather than huge chain enterprises.

Per collection, fewer specific styles are released (twice/at max three times a year, or there is a permanent seasonless collection) (Conscious Life & Style). In contrast, fast fashion brands like Zara puts out 24 collections per year (Business Insider)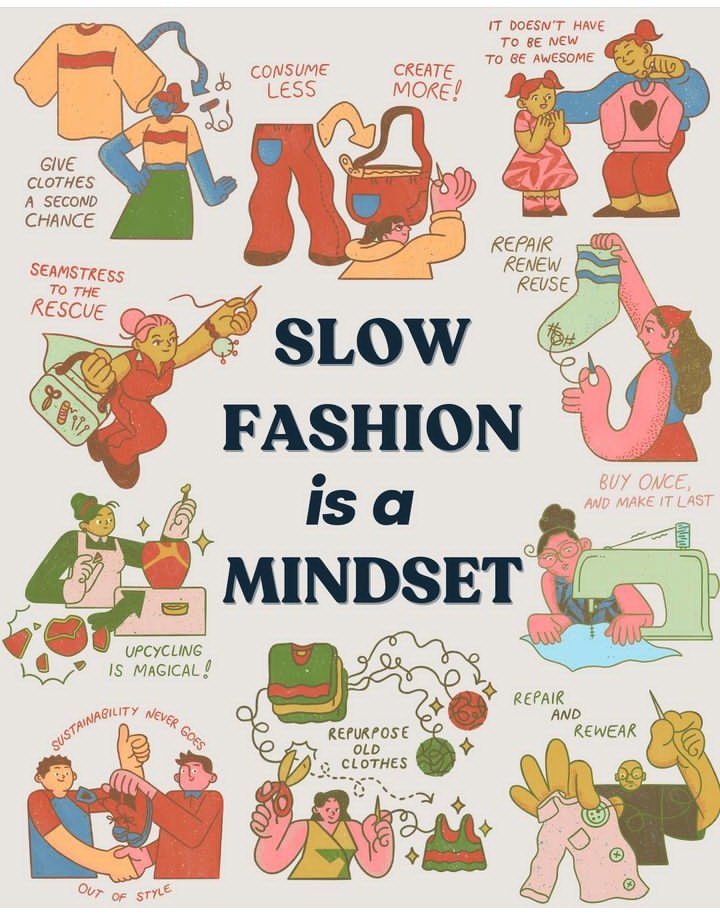 Illustration by Conscious Life & Style
What does a capsule wardrobe look like?
A capsule wardrobe is a collection of timeless pieces that you'd wear for years and which won't go out of style. Capsule wardrobe pieces can be paired together with versatility to create different looks with a few pieces that suit your personal style and lifestyle. 
Remember! 
Start with what you already have! Do an audit of your current wardrobe and pair outfits.

If you have clothes that you do not wear, choose to swap them with your family/ friends or repurpose.

When making purchases choose to shop with a purpose.

Invest in quality over quantity! (MasterClass)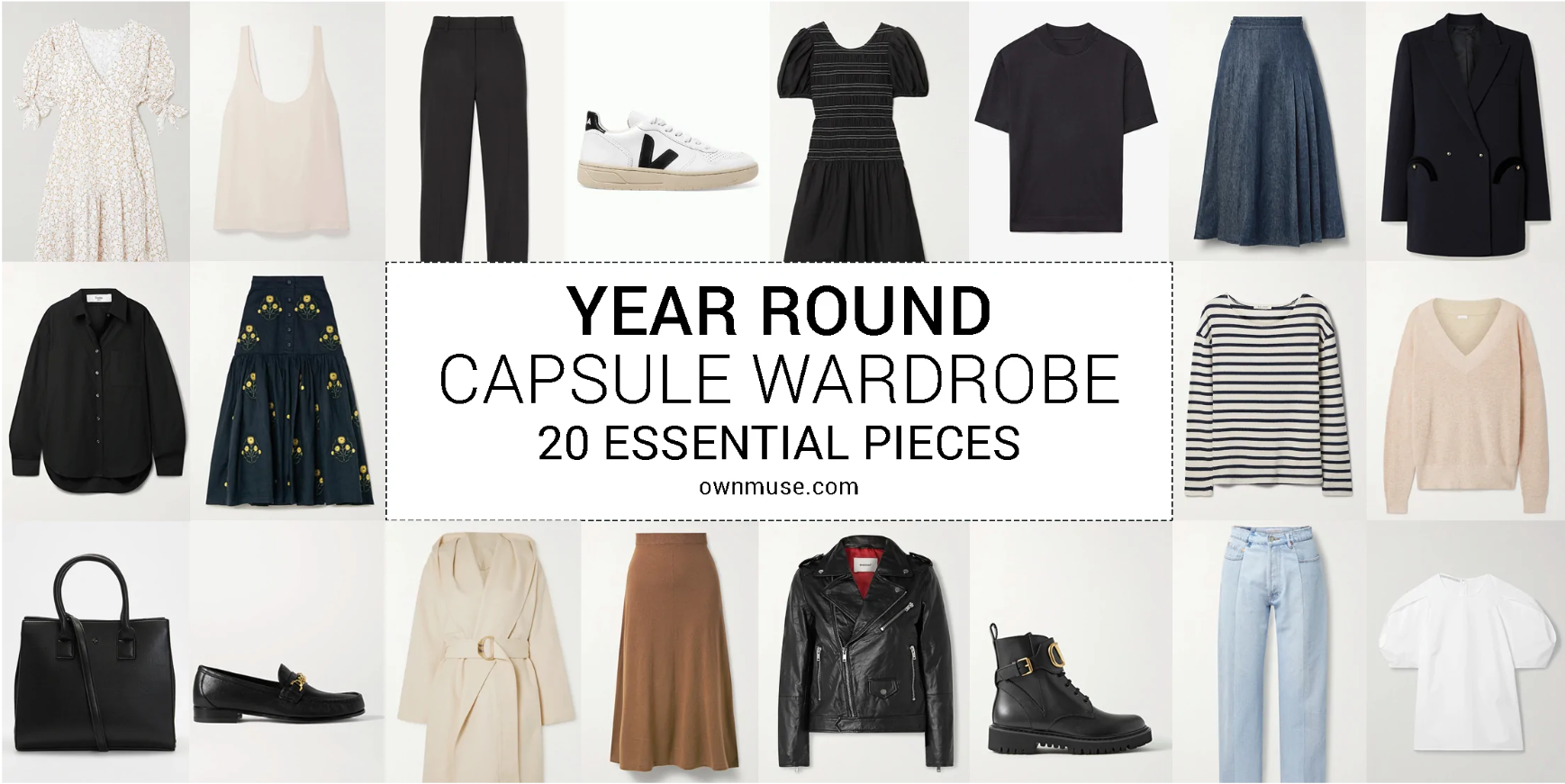 Image source: OWNMUSE
Myth Busters
  Illustration by Fashion Revolution Canada