Bike Security
Bicycle Security
One of the many modes that students, staff and faculty use to get to Sheridan is by bike. It's a great way to commute to campus and there are many open bicycle racks found around campus (look at the Sustainability maps to locate bike racks nearest to you).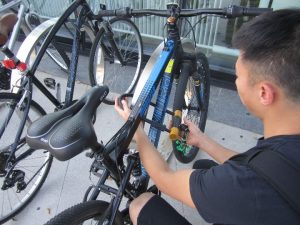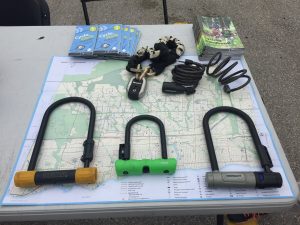 With an increasing amount of bikes left outside during the warmer months, there is a risk of bike theft across campuses. Everyone wants to do the best they can to ensure their bike and its parts are left intact. No bike is 100% theft-proof (unless you had it at your hip), but there are definitely ways to increase the security of your bike and its parts, beginning with the purchase process.
Buying a used bike:
Check the Canadian Police Information Centre to ensure the bike is not registered as stolen.
Things to check before purchasing:
Frame– ensure no bends, big dents, or cracks. Make sure the stem and seat post aren't rusted onto the frame.
Wheelspin them, they should be fairly straight. Squeeze the spokes for loose or broken ones. Inspect the tires for holes or cracks.
Cable and Housing– check for cracks or splits in housing, squeeze the brakes and shift the gears to see if the cable moves smoothly.
Bottom bracket (the area where your crank arms connect at the frame) – hold onto each crank arm and move it to check for any wiggle. No wiggle is best. Some wiggles can be fixed but may have more wear on the parts.
The frame should fit. Straddle the bike and there should be at least 1-2 inches between the top tube and your body.
Take it for a test ride!
Owning a bike:
Register your bike with the police (it may vary depending on your region). Register your bike with the Region of Peel today.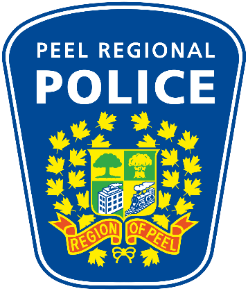 Where to lock your bike:
-Keep your bike in a well-lit/ high-traffic area
-Use secure parking facilities
-Use the racks provided (not on another bike, or any objects that can be easily cut)
How to lock your bike:
-Lock frame and both wheels to the rack
-Choose a strong lock and use two different types (they'll need two types of tools to take your bike) ex: U-lock and cable
The level of Security depends on how you secure your bike onto the rack and the type of lock(s) you use.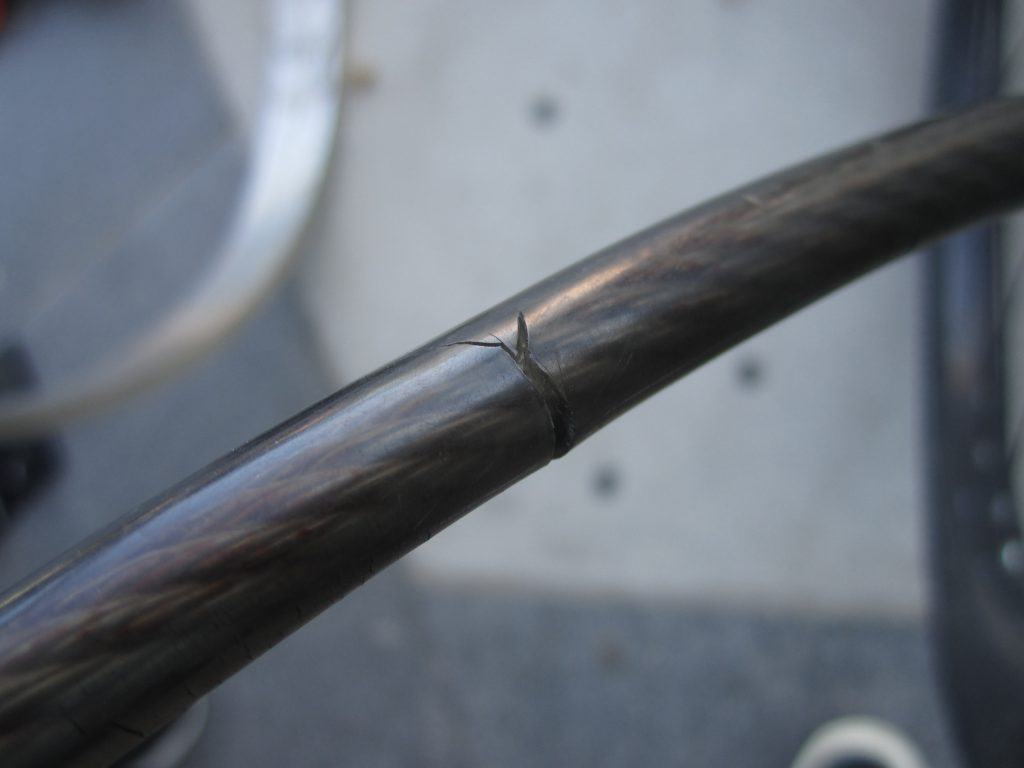 Low to high level of security based on what part of the bike you lock:
Rack + wheel
Rack + frame
Rack + frame + front wheel
Rack + frame + front & back wheel
Bike got stolen? Suspicious activity around bike racks?
Contact Campus Security
HMC: 905-615-7944
Davis: 905-815-4044
Trafalgar: 905-815-4044

File a stolen bike report to the regional police:
Mississauga/Brampton
Halton Region
For more information, you can check out these sites:
Bike Chain
Walk and Roll
Waterloo Campus Security