SDGs
The United Nations Agenda 2030 includes 17 ambitious Sustainable Development Goals (SDGs), which "are the blueprint to achieve a better and more sustainable future for all. They address the global challenges we face, including poverty, inequality, climate change, environmental degradation, peace and justice." (UN 2020)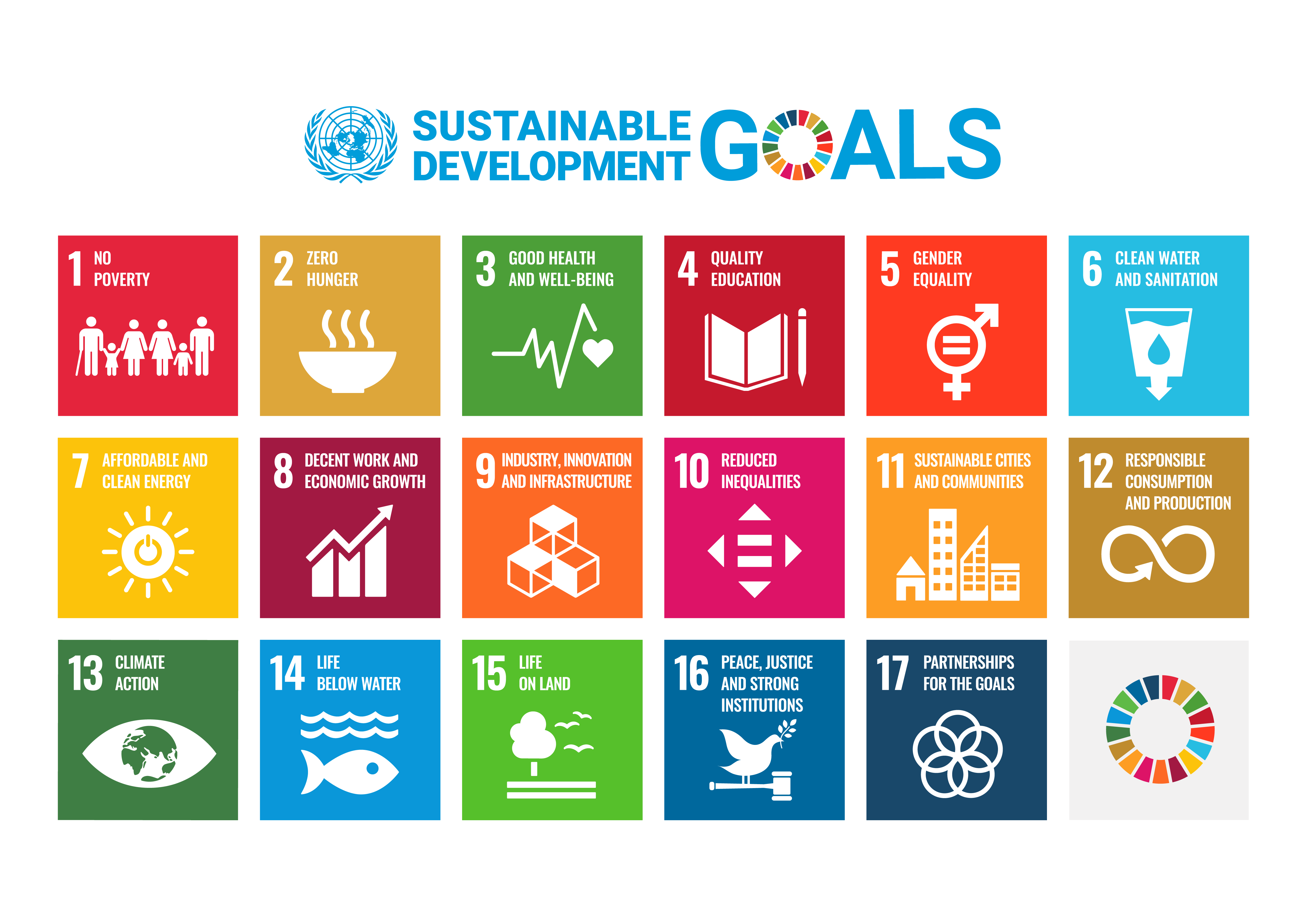 Sheridan has been making progress on several fronts related to the SDGs:
Leading – Janet Morrison (President and Vice-Chancellor, Sheridan) serves as a member of CICan ImpAct Presidents' Advisory Committee, a national initiative guided by Canada's commitments to the SDGs. Herb Sinnock (Director, Office for Sustainability) participates in the Sustainability Project Working Team.
Networking – In Winter 2020, Sheridan joined Sustainable Development Solutions Network Canada, part of a global network of regional and national organizations supporting building awareness and implementation of the SDGs at academic and research institutions and organizations. Sheridan hired two researchers to support Sheridan's approach to SDGs, including producing a report on the alignment of Sheridan's Strategic Plan with the SDGs. The report mapped which SDGs, targets, and indicators align with the Plan as well as selected initiatives already taking place on campus (EDGE, Office for Sustainability, Centre for Elder Research).
 Engaging – Sheridan has offered opportunities for students to attend SDG-focused conferences including How to Change the World Canada 2020 and Together Ensemble 2020's SDG's Leaders for Campus Action by invitation workshop. We also identified and supported the selection of an SDG Youth Coordinator as part of the Sustainable Development Solutions Network International initiative in August 2020. The successful candidate is Sahib Bhardwaj, a second-year student in the Electromechanical Engineering Technician program in the Faculty of Applied Science and Technology (FAST). Sahib has previously volunteered with Sheridan's Mission Zero through the Office for Sustainability and also served as a Social Change Ambassador with the Centre for Equity and Inclusion. Sahib will undertake educating and engaging Sheridan students on the SDGs.
Collaborating – Sheridan employees have established an institutional SDG working group, which currently includes Global Education and Internationalization, Centre for Equity and Inclusion, EDGE, and Office for Sustainability. This working group will continually inform each other on its work on SDG-related activities and initiatives and find opportunities for synergies and collaboration.
Partnering – Sheridan is working toward developing external partnerships around the SDGs. Sheridan is currently a partner within the Brant | Halton | Peel Partnership, a consortium of 6 community foundations and Sheridan College and EDGE, our entrepreneurship centre. This Regional Partnership within the Federal Government's Investment Readiness Program provides funding for social purpose organizations, with a commitment to the SDGs as a key aspect of their business model.
We continue to be impressed by the dedication and action of our faculty, staff and students in helping us charge forward with this initiative and in meeting our goals. If you would like more information on opportunities for engagement or on upcoming SDG events and activities, please email SDGs@sheridancollege.ca.