Do-It-Yourself (DIY) Repair Space
The HMC and Davis Bike Hubs offer a friendly DIY Repair Space to support the Sheridan community with their bike repair needs. We aim to empower you to fix your own bicycles, work together, and share resources.
Our Shop Hours:
Tuesdays                    Davis Bike Hub                      10 a.m. – 3 p.m.
Wednesdays              Davis Bike Hub                      10 a.m. – 3 p.m.
Thursdays                  HMC Bike Hub                       10 a.m. – 3 p.m.
Fridays                        HMC Bike Hub                       10 a.m. – 3 p.m.
We accept bike donations and offer used parts and bicycles for sale.
Use this space to learn or borrow tools to tune-up your own bike, no experience required. Our volunteers and staff can assist you. Inflating your tires is free to do.
At each of our shops we have 2 available bike stands and a collection of tools to get you through all basic repairs. Note: We are unable to help you with wheel building, tubeless tires, e-bikes, motorized bikes/e-scooters, and hydraulic brakes. DIY repair intake closes at 2 p.m. and repairs stop at 2:30 p.m. for end of day clean up.
You may request a free initial consult to check what your bike needs and pay based on the services required. If the shop is busy, you may book an appointment.
Cost to use the DIY Repair Space 
$12 per hour, parts are not included
(Charged in 15-minute increments)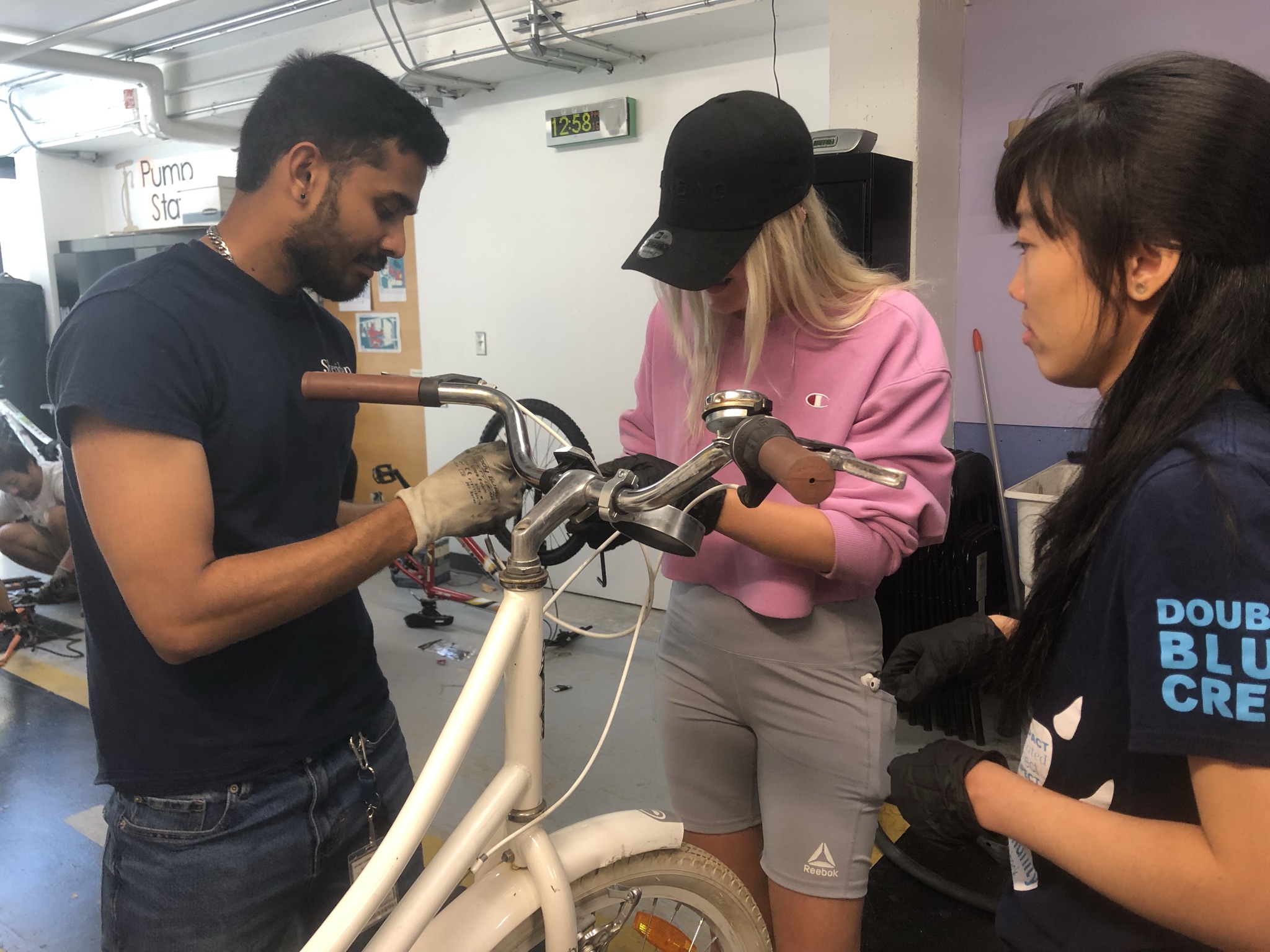 If you would like to work on repairs in the shop, you are required to complete the waiver. There are lots of sharp and heavy tools and parts that can easily fall on your feet so remember to wear closed toed shoes.
Please help protect your community by staying home if you have any symptoms indicative of any illness, or you have had COVID in the last 2 weeks.
NEW AND USED PARTS FOR SALE
We have limited selections of new parts (brake cable and housing, gear cable and housing, tubes, and brake pads) to support with your repairs. We stock a range of components and accessories that will save you money and the environment while getting your bike to work again.
For any questions, email SheridanBikeHub@sheridancollege.ca