Weekly Bike Rentals
Do you need to borrow a bike for a week? You're in the right place! Our users love the benefits of taking out a Sheridan bike to commute to campus, grab groceries, or enjoy some time in nature exploring different trails.
The free rental program at the Davis Bike Hub is located at Portable #7 by M-Wing, and the HMC Bike Hub is located at Entrance A9 across Scholars' Green Park. Weekly rentals will begin in May with regular operation hours, be sure to register and book your appointment before arriving!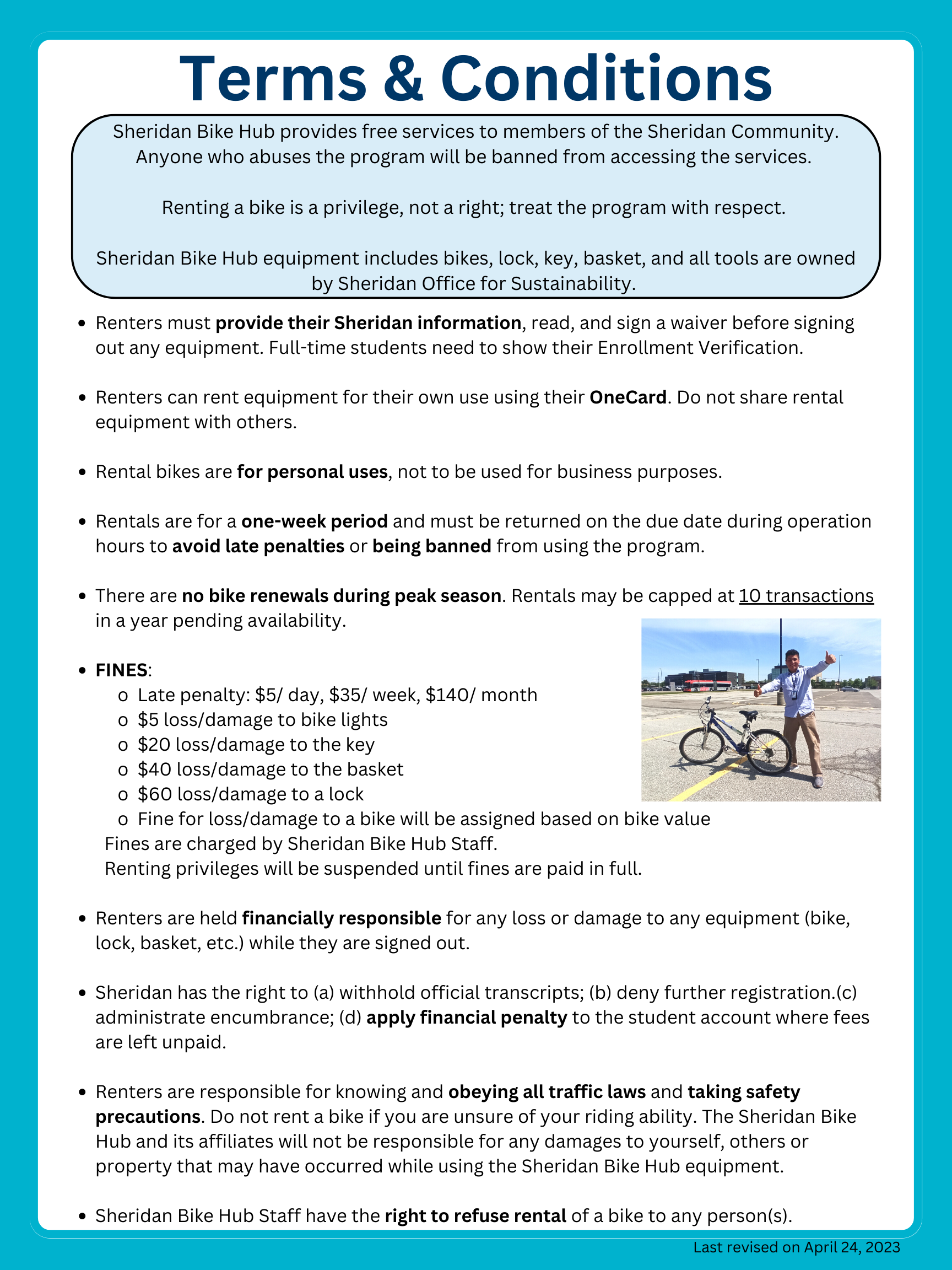 REGISTER TO RENT A BIKE
*Only Sheridan full-time student, staff, or faculty with a OneCard can rent a bike
Step 1: Students need to log into Student Centre, click on the Drop Box, and Select "Enrollment Verification" (see image below).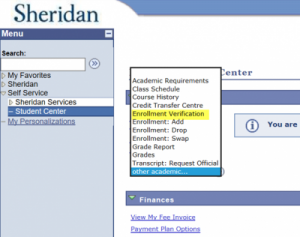 Step 2:  Register online.
Step 3: Read and sign the online waiver.
Step 4:
If you plan to rent a bike between April – November, there is a mandatory review of the Cycling Safety workshop (scroll to Online Workshops, video #1 (length of video is 35:17))
If you plan to rent a bike between December – March, there is a mandatory review of the Winter Cycling workshop (scroll to the bottom, video #7 (length of video is 49:54).
Email a summary of the Winter Cycling tips you learned to SheridanBikeHub@sheridancollege.ca
BOOK AN APPOINTMENT
Book an appointment to pick up or return a bike at the Davis or HMC Bike Hub.
Remember to follow all the COVID-safety precautions. If you feel unwell, please cancel your appointment, and stay home.
Email SheridanBikeHub@sheridancollege.ca if you have any questions.
Group rides are made possible for students that don't have bikes and are looking for ways to socialize.