Get Involved
Mission Zero Volunteers
Mission Zero (MZ) Volunteers provide support to the Office for Sustainability by assisting in the promotion and implementation of the Sustainability Initiatives that take place at the various campuses. Learn More
Green Team
Any faculty and staff who are interested in promoting sustainability on campus are welcome to join the Green Team on a voluntary basis. Learn More
The Repair Café is a global initiative that aims for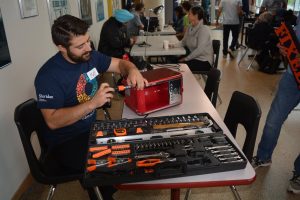 reducing needless waste and changing the throw-away mindset of our society. Started in Amsterdam in 2009, the Repair Café's worldwide network includes more than 1,500 local cafes in different continents. 
Learn More
Community Events
Every year, about 20 to 50 million tons of e-waste are generated globally. It is the most rapidly growing segment of municipal solid waste and contributes to more than 5% of all municipal solid waste. Learn More
50 Ways to Reduce Your Waste Line
For Sheridan's 50 year anniversary, the Office for Sustainability and Green Teams challenged Sheridan to take green action. They shared 50 ways you can green-up your work life and reduce your office waste line. Take on some of the actions and continue to help Sheridan move towards Mission Zero. Learn More
Green Checklist
The Sheridan Green Checklist was designed to measure the environmental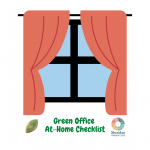 impact of Sheridan employees in your everyday practices. The program raises awareness about the environmental impact of your daily actions and promotes behavioural change for sustainability on campus. We designed an at-home version of the checklist for employees to try. Learn More
Email Subscription
Subscribe to our mailing list to stay up to date with Mission Zero initiatives, events, and more.