Sheridan Bike Hub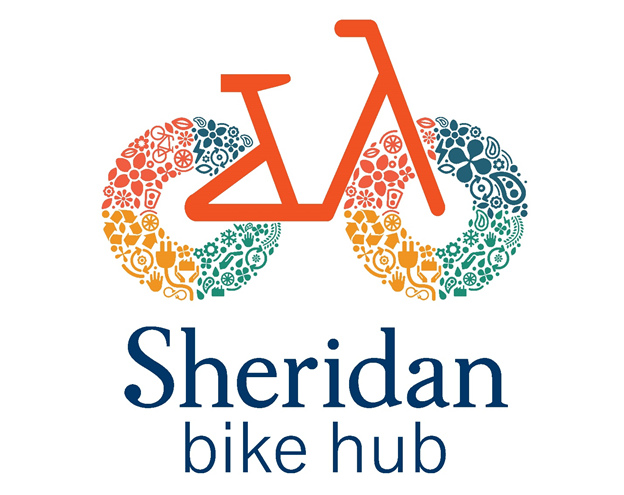 The Sheridan Bike Hub is a go-to spot to support all cycling enthusiasts in the Sheridan community! Due to COVID-19, we have modified our programming to ensure the safety of our community members. There are no drop-ins at the Bike Hub. Please read carefully on how you can participate.
The program builds on successful cycling initiatives already in place at the college and it aims to increase cycling for transportation among our students, faculty, and staff on both campuses. The Office for Sustainability (OfS) has been in collaboration with The Region of Peel to develop the Sheridan Bike Hub for the Hazel McCallion and Davis campuses since 2018. 
The program is made up of three components:
The Sheridan Bike Hub DIY Repair Spaces are located at HMC A9 (facing Scholars' Green), and at Davis Portable #7 (by M-wing). Due to COVID-19, we have modified our programming to continue services in a safe manner to the community. Click on the following program links above to see how we have modified our services. The Sheridan community also has access to online consultations to discuss their biking needs through this booking site. and book your appointment today. Currently, no programs are held at the HMC Bike Hub location until further notice, but you can get a glimpse of the space through this virtual tour!
Davis DIY Repair Space
A maintained bike is key to a safe and enjoyable ride. The Davis Bike Hub is located at Portable #7 by M-wing and offers phone and online guidance to repairs and some basic bike repairs by appointment-only. Book an appointment to drop off your bike for a repair during the hours of availability, Tuesdays to Thursdays from 9 – 5p.m. The HMC Bike Hub is closed due to COVID-19 until further notice. Starting June 2021, the free bike rentals will launch at this campus, and the mentorship program will begin.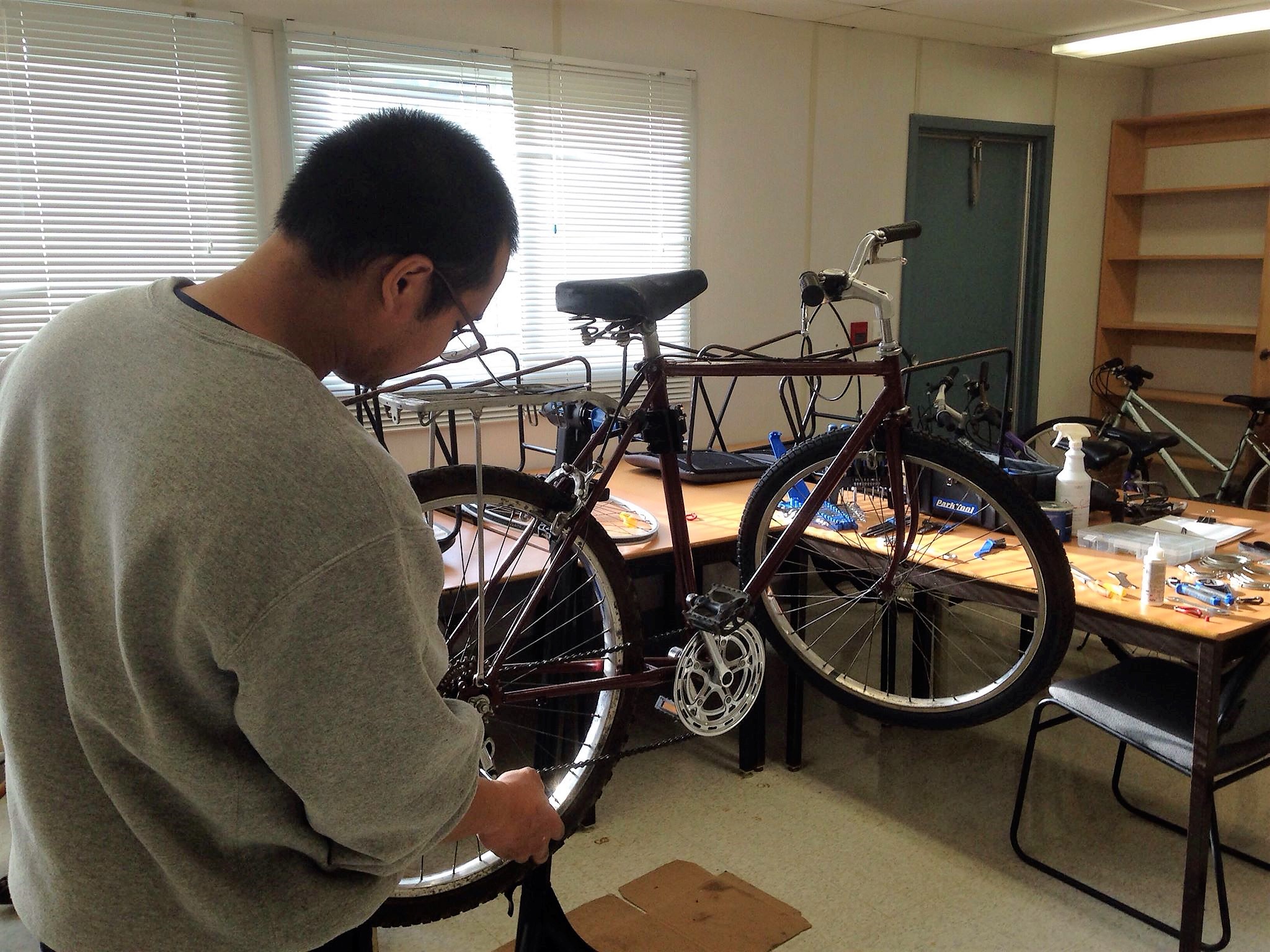 The Public Outdoor Bike Repairs 
Every Wednesday starting June 9 the Davis Bike Hub will offer Outdoor Bike Repairs from 10 – 2 p.m. This new program is opened to the public for this summer. Please book an appointment and follow safety protocols before coming to campus. A tent will be set up on Parking Lot #5 close to the portables.
A safety check will be done on your bike to ensure it is working smoothly. The tune-up includes pumping tires, adjusting the brakes & gears, and a general assessment of the bike. Cycling safety resources will also be handed out.
Acknowledgements
We have received funding to provide Bike Hub services to the community during this pandemic. We understand the importance of providing alternative modes of active transportation during this challenging time. Thank you to the Canada Healthy Communities Initiative, the Sheridan Bike Hub was awarded a grant to provide staffing and programming for this upcoming year.
We thank the Region of Peel for their continued support over the years to provide funding and bike resources. In addition, with the generous support from Climate Action Fund, new bicycles will be added to the Davis rental fleet.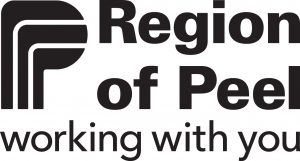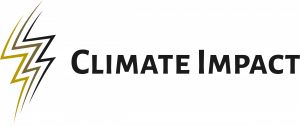 Davis Fix-it Station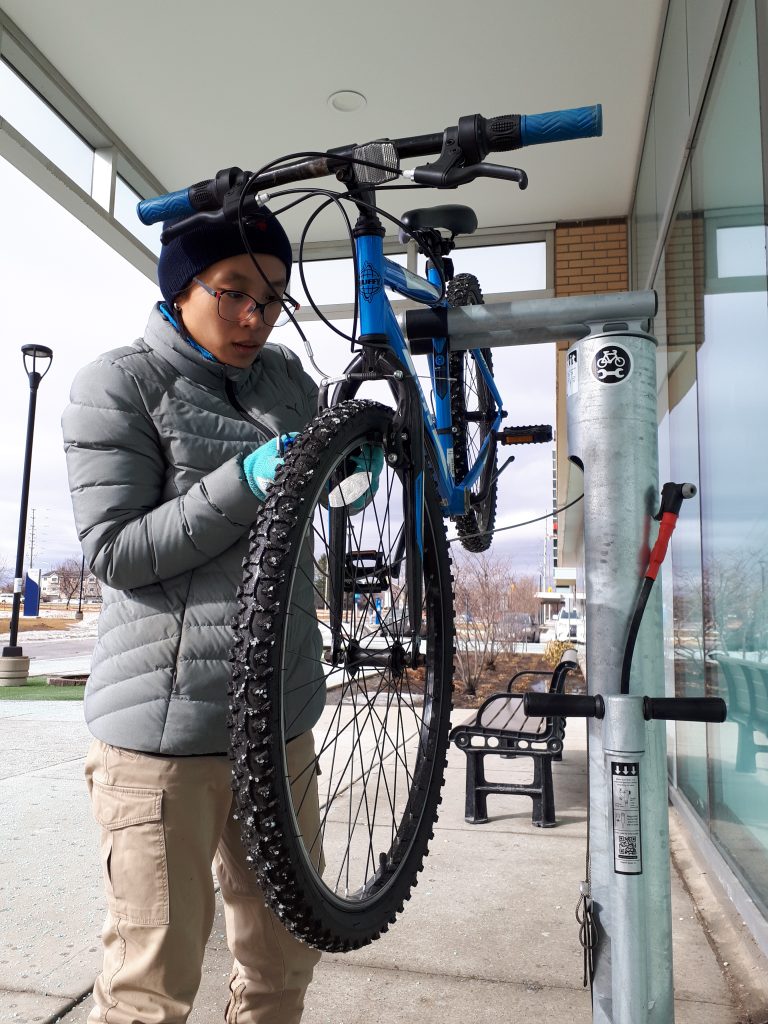 The fix-it station is located outside of Davis H-wing, right across from the MiWay bus stops.
To use the station, put the seat tube in between the hanger arms and use the hand tools provided:
Philips and flat head screwdrivers
2.5, 3, 4, 5, 6, 8mm Allen wrenches
Headset wrench
Pedal wrench
8, 9, 10, 11mm box wrenches
Tire levers (2)
A pump is also included. When using, ensure everything is put in its place for the next person.
Contact SheridanBikeHub@sheridancollege.ca for more information. You can join our Strava Club to connect with other Sheridan riders!