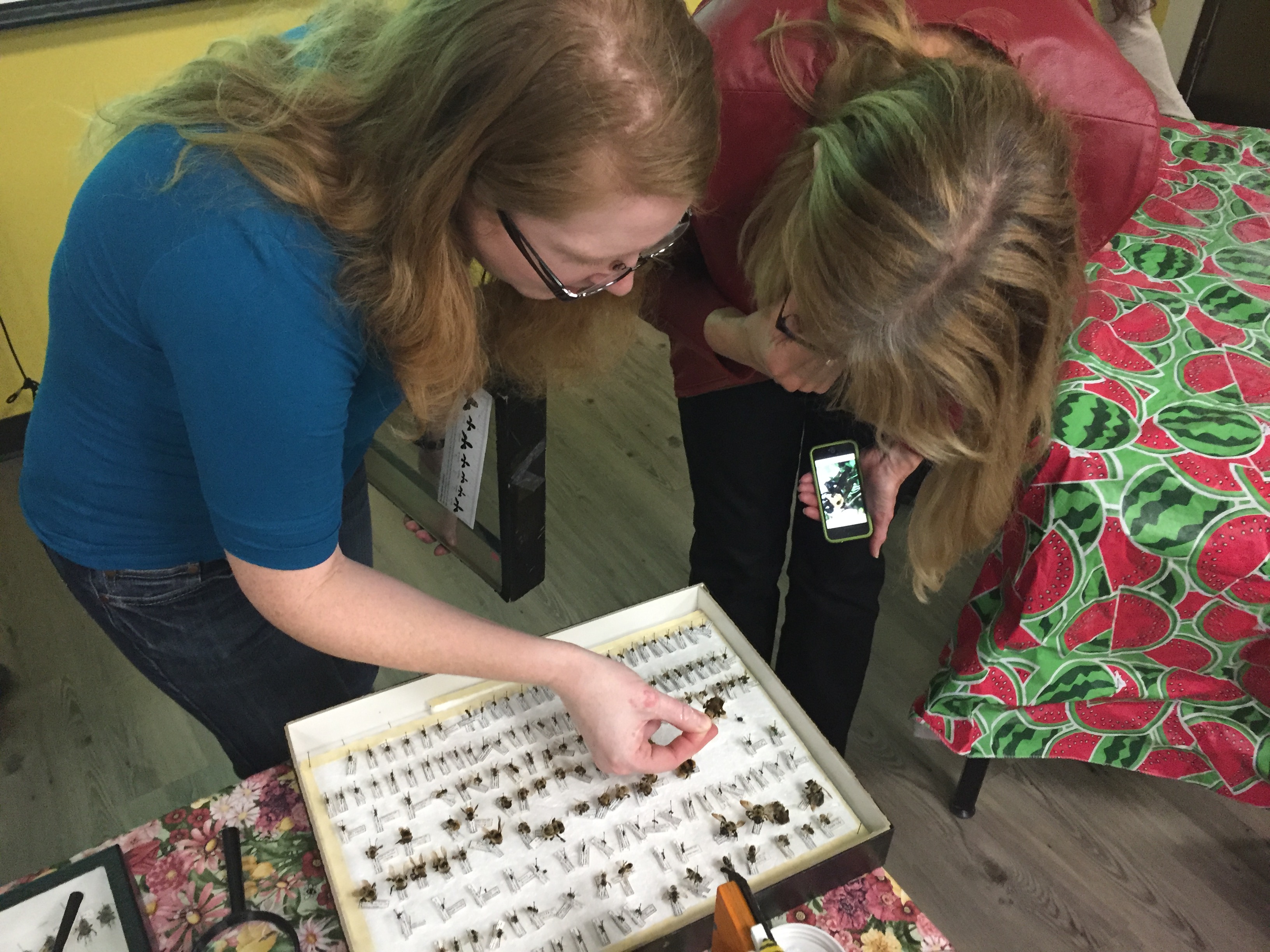 On November 24, in collaboration with Oakvillegreen Conservation Association, Sheridan Office for Sustainability hosted its second event "Pollinator Conservation" in the Trees and Bees talks series  for  the members of the Sheridan College and local residents in the Town of Oakville.
While the first event was a forest walk in the trails around the campus, the second gathering was focused primarily on spreading knowledge about the conservation and growth of native bees and pollinator plants.
Victoria MacPhail, a PhD Candidate in the Faculty of Environmental Studies at York University studying bumblebee declines gave an informative talk. She brought in a display of native North American bees.
Victoria pointed out that the bumblebee is the most effective pollinator insect around the world. You may be surprised to find out that there are more than just your typical black and yellow classic bees. There are about 4,000 different species native to North America and 16 different types native to Ontario alone.
Bees have gotten a bad reputation historically. Known more as annoying bugs that instill fear of being stung, they actually help us in more ways then can be imagined.
"Bees provide an important link in our environment. The work of these tireless pollinators touches our lives everyday through the food that we eat. Even our seasons are marked by their work: the bloom of springtime meadows, summer berry picking and even pumpkins in fall," as stated on www.xerces.org.
Due to the generalization the world has given pollinator insects, most people tend not to take their decline seriously, but it could have some major repercussions to the environment and our everyday lives.
To attract bees and other pollinator insects to your garden, here are a few key tips to consider.
Use as many native plants to your region as possible, native plants have evolved with the pollinators, so they are well suited to meet their needs.
Plant flowers with a range of shapes and sizes, different species are suited for different shapes and sizes of plants.
Include a variety that bloom throughout the seasons, this accommodates different species and their specific life cycles.
Representatives of Oakvillegreen Conservation Association helped teach the participants on how to prepare seed bombs using one of the most effective pollinator plants, the Milkweed plant.
You take seeds of the milkweed plant and role them into a natural clay ball.
Due to the fact it is a plant native to Canada, you must mimic the seasons for the seed bomb to take effect.
To trick the seeds you must put them in a wet paper towel and fold them into rows, then you put them into a ziplock bag and date them and list the seed.
You then leave it in the fridge for 3-6 weeks to let them germinate and then put the seeds in warm water for 24 hours. After which you can plant the seed bomb.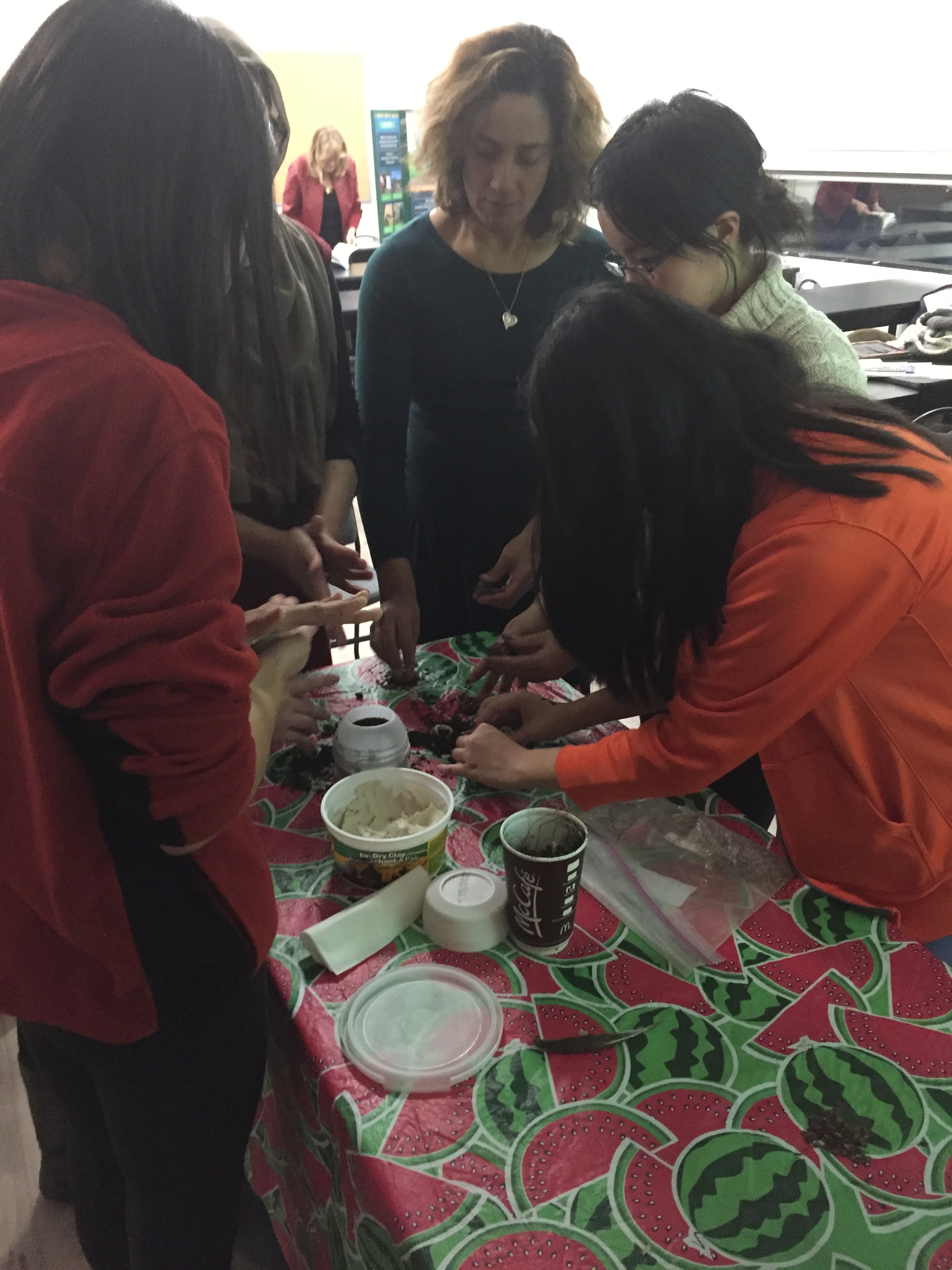 Thanks to the work of environmental educators like Victoria and advocacy organizations like Oakvillegreen Conservation Association, Sheridan College and the community at large can now take the shared knowledge and get involved to help preserve the environment to support pollinators. Sheridan would like to express our sincere thanks to TD Friends of the Environment Foundation for their generous support for the Trees and Bees talks series.