Zero Waste Gets Real: Coffee Cups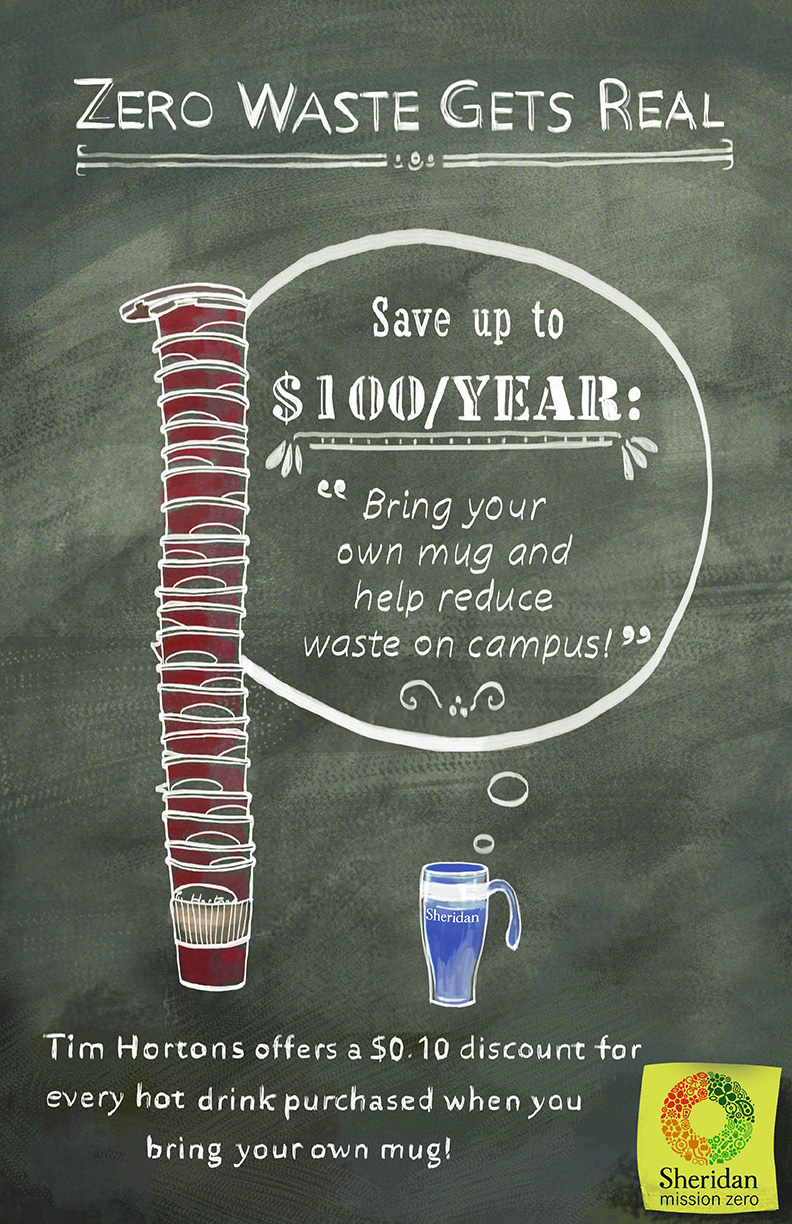 Purchasing coffee or tea has been part of the daily routine for most Canadians. Most people use disposable cups rather than bringing reusable ones. Many of them use multiple cups a day without thinking of the cost of a coffee cup and its environmental impact. At Sheridan, it is estimated that during the semester, more than 80,000 coffee cups are sold in one month and only 1% of the customers bring their own mugs. According to a City of Toronto research (2009), more than one million coffee cups are sent to landfills every day*. When stacked up, the height is equivalent to 216 CN Towers. As well, the production and shipping of a coffee cup with the paper sleeve emits about 0.11 kg. In our campus, coffee cups are collected with the organic waste through the Green Bin and then transported to a waste management facility where they are converted to electricity and fertilizers through a process called anaerobic digestion. This is a green process but it costs the College much more when compared to shipping the cups to landfills. Last year, the total amount of waste generated on campus was 1,448 tons. The organic waste produced accounted for 19% of the total weight but represented 35% of the total cost we paid to the waste hauler ($235,000).
So how can you help Sheridan reduce the cost and environmental impact caused by the coffee cups? The number one thing you can do is to bring your own coffee mug. You can also save $0.1 to $0.2 each cup. It can add up to a saving of $100 a year.
Below is the cost discount per cup from the various coffee outlets on campus:
Tim Hortons: $0.10
Second Cup: $0.20
Coffee Loft: 10%
Bruins Coffee House: 15%
Would you like to learn about more benefits of bringing your own mug?  Please visit our Mission Zero "Get 'MUGGED' Campaign" booth! It is running during lunchtime at the busiest locations at Davis, HMC, and Trafalgar throughout the month of March!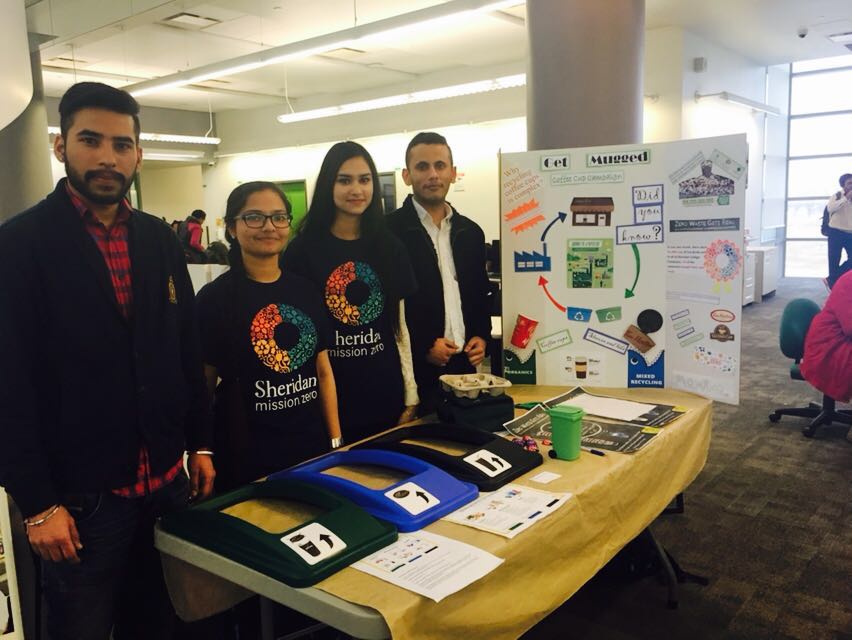 Our Mission Zero volunteers will invite you to try out a couple of fun games which test your knowledge about coffee cups and share with you tips to reduce your ecological footprint. You will also be invited to enter a raffle to win a Sheridan coffee mug!
We hope to see you at our Mission Zero "Get Mugged Campaign" booth!
Reference*:
https://www.mcmaster.ca/sustainability/documents/DisposableCofeeCup.pdf