We Need You: Mission Zero Volunteers!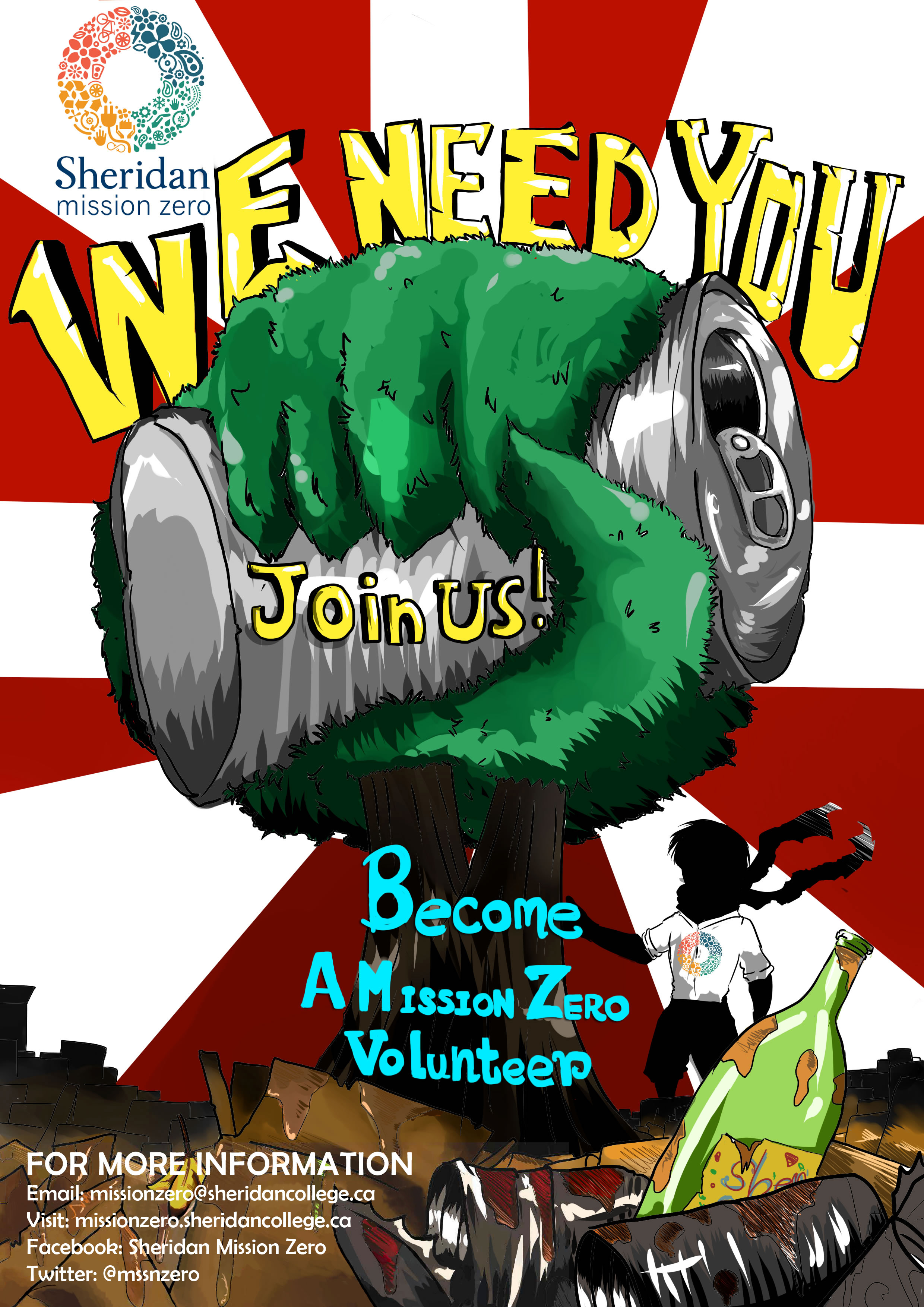 Do you care about the environment? Do you want to make a difference in your campus?  Come and join our Mission Zero Volunteer Team for this fall!
Mission Zero is Sheridan's campus-wide sustainability initiative led by the Office for Sustainability. It aims to cut Sheridan's energy consumption and carbon emissions as well as to guide Sheridan to become a zero waste campus. As a Mission Zero Volunteer, you will be involved in a variety of outreach events that promote waste reduction and foster a culture of sustainability, such as helping to educate students and other Sheridan members to responsibly sort their waste in the correct bins; promoting Sheridan's new bike programs; supporting the college's community events such as Campus Cleanup and Repair Cafe.
One of the key initiatives this year is our participation in a GTHA-wide study called StudentMove TO. The objective of the study is to understand student travel behaviour and the associated social impacts. The result of the survey will support advocacy and policy changes to improve students' daily commutes in the future.
As a Mission Zero volunteer, not only will you help the environment, through your participation, you will also have the opportunity to develop your communication and leadership skills. In addition, it will be a fun way to meet new people.  And of course, your volunteer hours will be counted towards your Co-curricular Record (CCR).
Ready to become a Mission Zero Volunteer? Sign up Here!
To learn more about our events and activities, check out our Facebook page (Sheridan Mission Zero) and follow us on Twitter (MssnZero)!