Pedalwise Mentorship Program
The Pedalwise Mentorship program is designed to pair new bike riders (mentees) with seasoned cyclists (mentors) to ride their bikes together. The goal is to help people who are less experienced with cycling to be more comfortable and bike safely, while reducing the reliance on vehicles or public transit for shorter trips. In this program participants will attend educational workshops, make new friends, and share support with fellow community members. This program runs out of the Hazel McCallion Campus Sheridan Bike Hub and it is FREE to participate!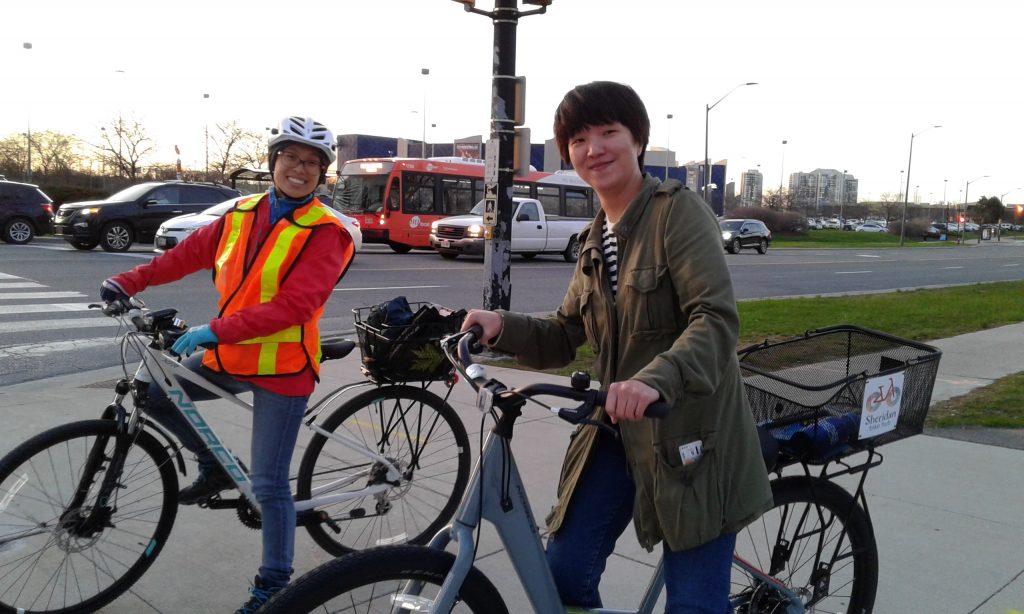 We are looking for mentees and mentors to join us for this program!
Mentees
Any student, faculty, and staff at Sheridan can join the program
Have the ability to ride a bike
Bring your own bike OR request for one at no cost (for the duration of program)
Bring your own helmet OR purchase one (with your OneCard you can get 15% off at Cyclepath Mississauga)
Mentors
Any student, faculty, and staff at Sheridan can join the program
Regularly cycle
Have a bike and helmet
Want to share your cycling knowledge
Want to connect with others in the community through cycling
If you're interested in becoming  a mentee or mentor, we would love to hear from you! You are welcome to drop by the HMC Bike Hub. We can also be reached at SheridanBikeHub@sheridancollege.ca.