Take Action on Waste this month!
As it is time for Spring cleaning, we can also take the time to reflect upon our habits around waste. For instance, we can rethink our material consumption around buying new items that we do not necessarily need such as clothing. We can also consider other ways in which we generate excess waste in our lives, such as single use items like water bottles.
This month, Mission Zero will be raising awareness around waste reduction and sharing tips for our "Take Action on Waste" initiative.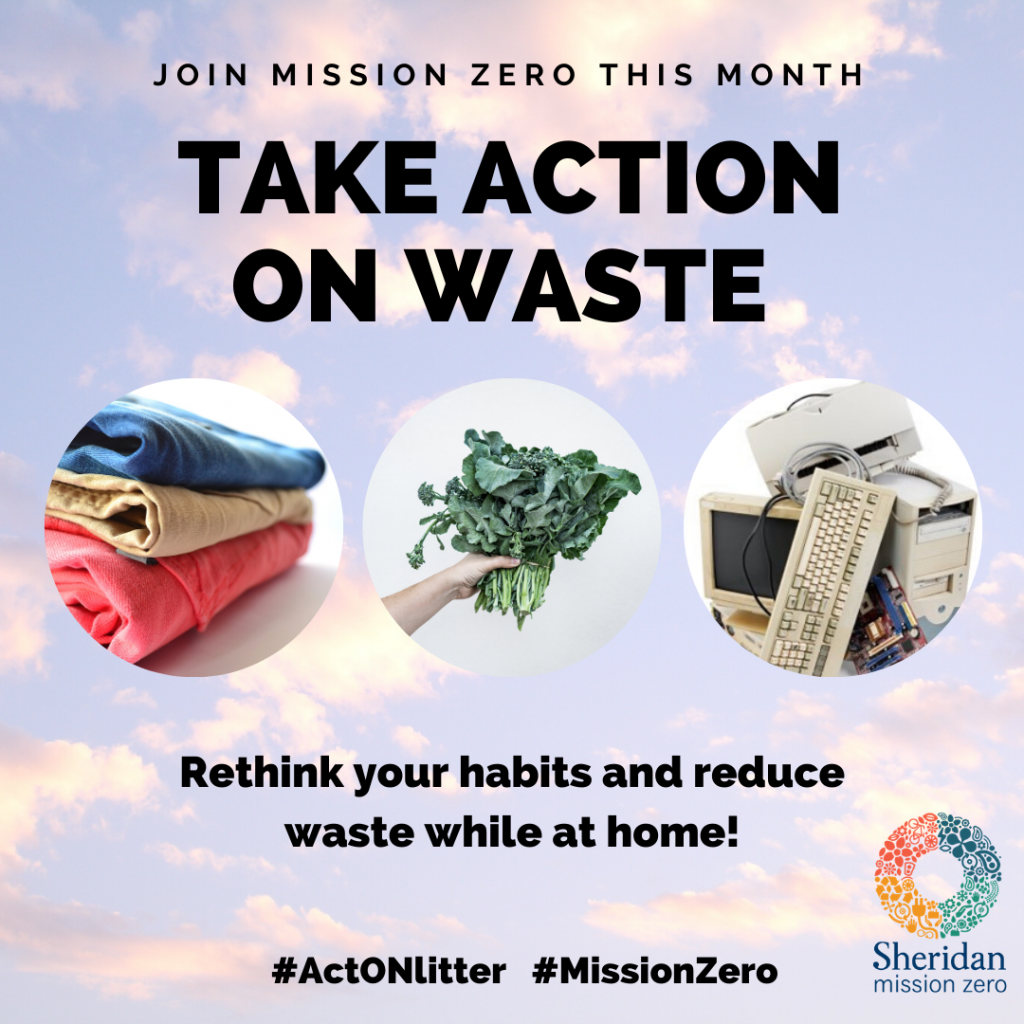 How can we start moving to a more sustainable path while at home? Whether it be collecting your e-waste, or simply learning how to better sort your waste at home, here are some tips for Taking Action on Waste this month:
Gathering e-waste: Collect your old electronics and plan to bring them to an e-waste location in your municipality once they have reopened. Find locations and more information about this on Electronics Recycling in Ontario's Website. Or, bring e-waste to a community waste drop off event or location in your municipality (Click for more information on these in Halton Region, Peel Region, and Toronto) once they have resumed with accepting special waste.
Setting aside clothing: organize your gently used unwanted clothing and plan to donate them to a community dropbox in your municipality once they have reopened. Look for clothing and textile donation information on your municipality's website or diabetes.ca for updates on their clothing donation droboxes.
Eliminating food waste: Find new ways to reduce food waste such as freezing leftovers, finding recipes that use food scraps, and storing food correctly. Share your own tips and learn from others about eliminating food waste here.
Sorting waste: Check out your municipality's website for waste information to ensure you are placing all waste in the correct bins.
We'll also be sharing tips in our weekly posts on Facebook and Twitter. If you have any questions, you can send us an email at missionzero@sheridancollege.ca
And, we invite you to participate in our social media polls throughout the month to see how everyone else has been Taking Action on Waste this May!