Repair Cafe – March 21 at Trafalgar! Calling Volunteer Fixers!

Are you the kind of person who avoids tossing things in the trash whenever possible? Do you enjoy fixing things and helping others learn how to do so as well? If you answered 'yes' to these questions, we need your help!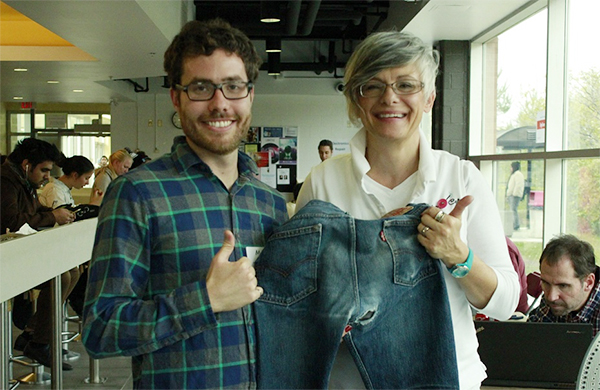 Sheridan will host its next Repair Café event at the Trafalgar Campus on Thursday, March 21. We are looking for volunteer 'fixers' who are skilled at repairing household items such as small appliances, computers, clothes and plants. Faculty, staff and students are all welcome to participate. As a fixer, you will help visitors repair their items and demonstrate the repair process.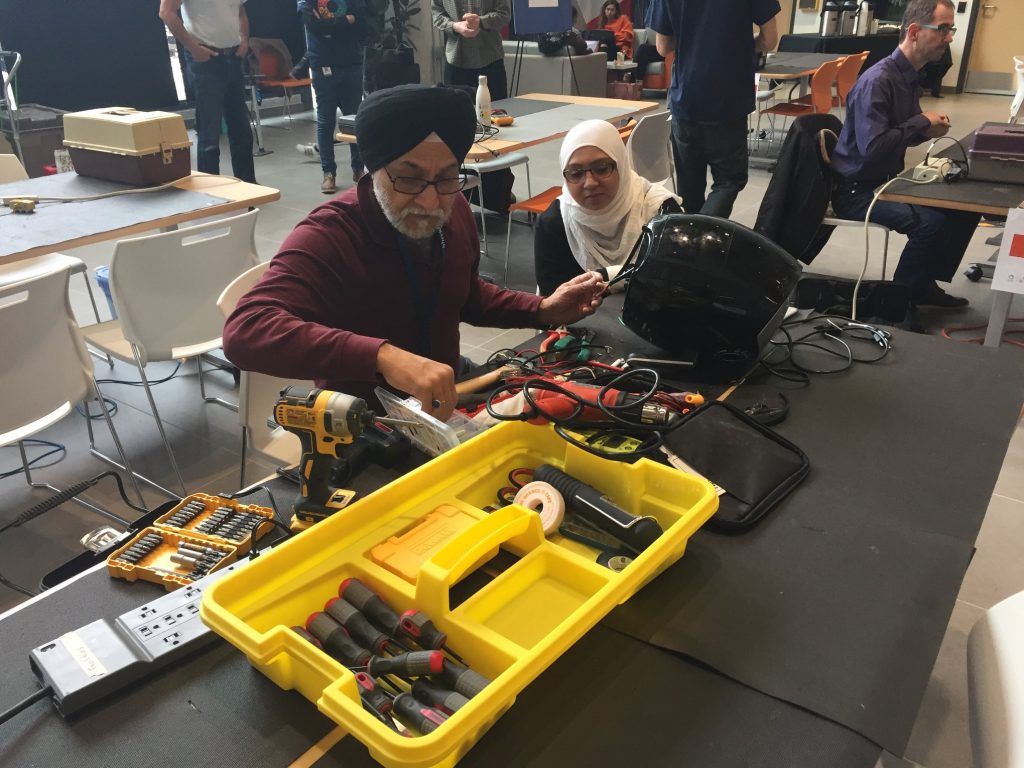 Repair Café Details:
Date: Thursday, March 21, 2019
Time: 11:30 a.m. – 2 p.m.
Location: Learning Commons and the "Pit", C-Wing, Trafalgar Campus
If you are interested in volunteering for this event, please contact the Office for Sustainability at missionzero@sheridancollege.ca.
Never been to a Repair Café before? Check out the short documentary Fixed! on the TVO website.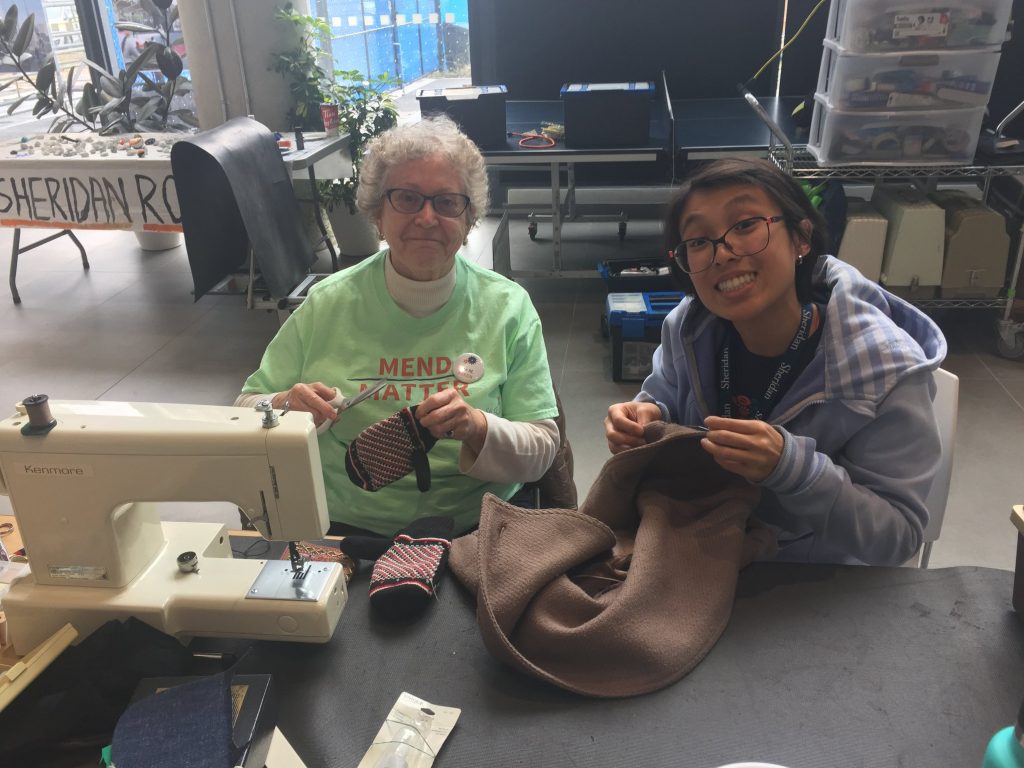 Did You Know?
Repair Café is a global movement that started in Amsterdam in 2009. It aims to reduce needless waste that is sent to landfills and to change society's throwaway mindset. There are over 1,500 Repair Cafés worldwide. Visit the Repair Café Foundation website to learn more.
Sheridan is the first postsecondary institution in Canada to host a Repair Café. The initiative launched in April 2014 as part of Mission Zero. Learn more about the philosophy of Sheridan's Repair Café initiative on the Curiosities blog.
For any questions, please feel free to contact The Office for Sustainability at missionzero@sheridancollege.ca .