Repair Café is returning to Trafalgar Campus – We are looking for Fixers!
Are you the kind of person who avoids tossing things in the trash whenever possible? Do you enjoy fixing things and helping others learn how to do it? If your answers to these questions are "yes", we need your help!
Sheridan will be offering its next Repair Café at the Trafalgar campus on Thursday, October 20, 2016. We are looking for volunteer Fixers who are skilled at repairing household items, everything from computers and electronics to small appliances and clothes. Faculty, staff and students are all welcome. At the event, as a Fixer, you will help visitors to repair the items they have brought in and explain to them the repair process.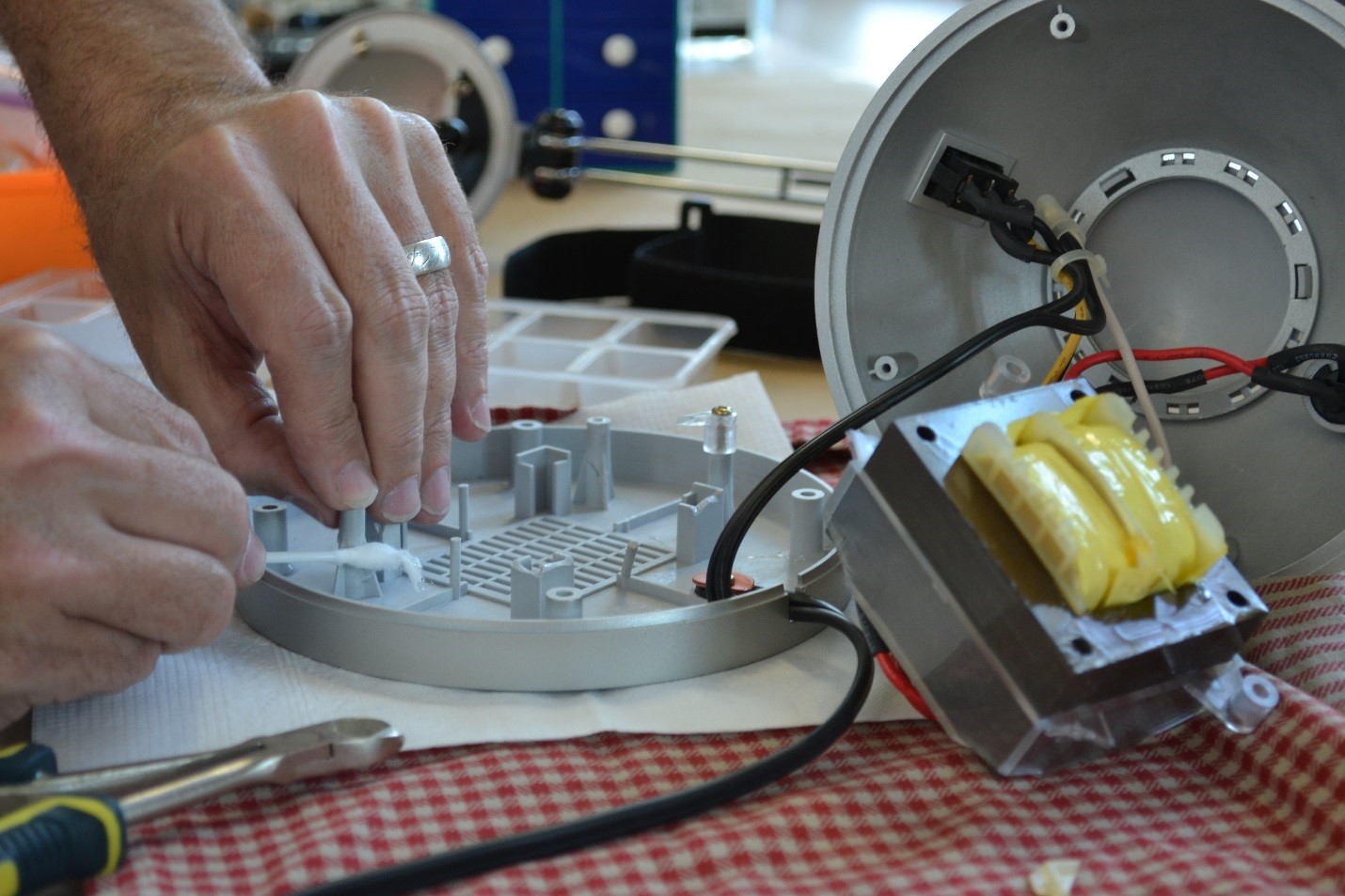 Below are details for this coming Repair Café:
Date: Thursday, October 20
Time: 11:30 am to 2 p.m.
Location: Atrium, SCAET, Trafalgar campus
In the 3-minute video below, a Repair Café visitor Lina talked about how the Fixer is helping her to repair her beloved broken lamp. This Repair Café was held in Toronto's Central Reference Library in August.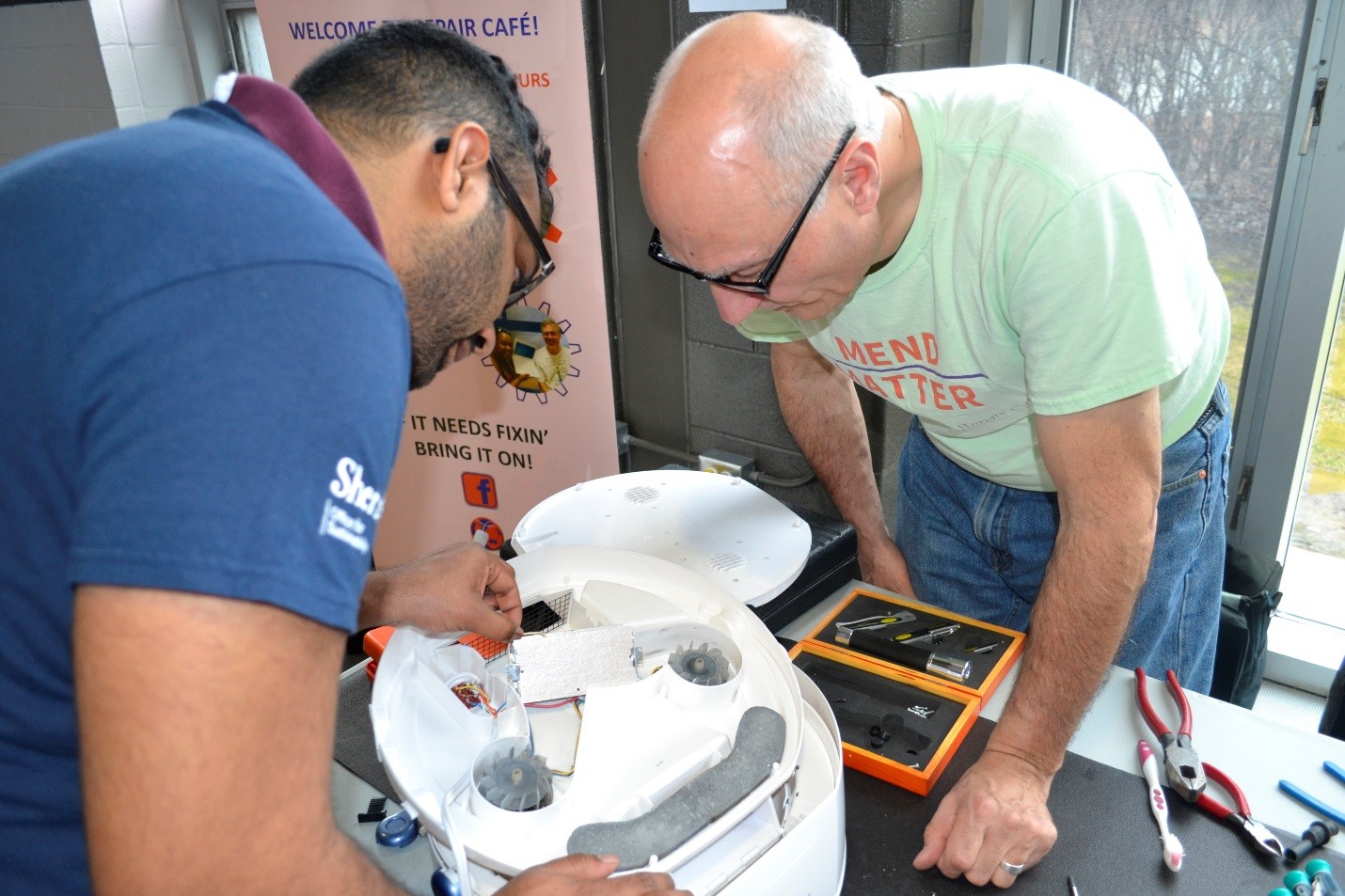 Volunteer fixers, Kiran Mascarenhas and Paul Magder are diagnosing the problem in this hair heater at the March café held at the Davis campus.
If you are interested in volunteering as a Fixer for the October 20 café at the Trafalgar campus, please contact Wai Chu Cheng, Sustainability Coordinator, at waichu.cheng@sheridancollege.ca .
Sheridan is the first post-secondary institution in Canada hosting the Repair Café. It was launched in April 2014 as part of the Mission Zero initiative. Repair Café is a global movement started in Amsterdam in 2009. It aims to reduce needless waste that is sent to landfill and to change society's throwaway mindset. To learn more, please visit the following sites:
http://curiosities.sheridancollege.ca/giving-new-life-to-broken-items-at-the-repair-cafe/