Repair Café and Art Hive: Join us on February 5!
Visit the Repair Café and Art Hive at Davis Campus School of Skilled Trades on February 5. Everyone is welcome!
Repair Café: Do you have a broken household item that needs fixing? Visit our first Repair Café of 2020! Get FREE help fixing items such as microwaves, toasters, lamps, headphones, laptops, clothing, and bikes. Our volunteer fixers will also show you how you can fix them yourself.
Repair Café aims to reduce landfill waste and change our society's throwaway mindset. Sheridan was the first post-secondary institution in Canada hosting Repair Café in 2014.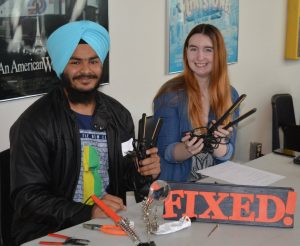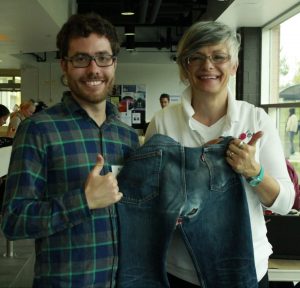 Call for Volunteer Fixers!
If you have a talent for fixing things, join our team of fixers! Staff, faculty, and students are all welcome. If you are interested, sign up here, or contact missionzero@sheridancollege.ca.
Art Hive: Want to get creative with recycled materials to destress, while connecting with others? Drop in and mingle at the Art Hive while making art with recycled, repurposed, and upcycled materials for a creative wellness experience! All materials are provided. Come by for a few minutes, or stay the whole time!
Event Details:
Date: Wednesday, February 5, 2020
Time: 11:30 a.m. -2:00 p.m.
Location: Davis Campus A-Wing (A109)
We hope to see you there!