Outdoor Bike Repairs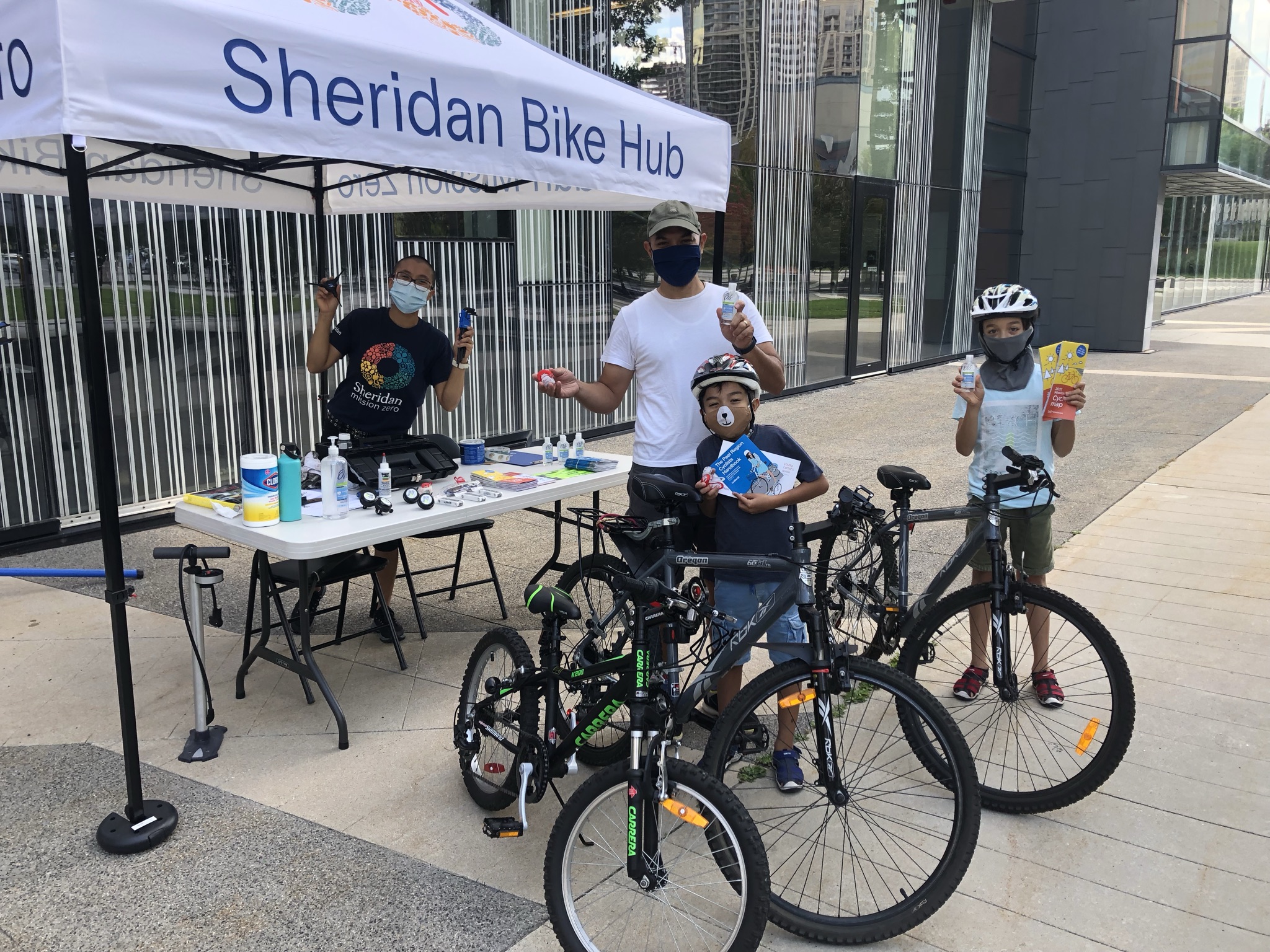 The Sheridan Bike Hub is hosting free Public Bike Repairs open at Davis every Wednesday, and HMC every Thursday from 10 – 2PM . This program is open to the public starting April 20 until the end of June. Please book one bike per appointment and follow safety protocols (wearing a mask & social distancing) before coming to campus. 
Davis Campus Location: Bike Hub Portable 7 at the back of Parking Lot 5 by portables
*parking spaces closest to portables are available
HMC Campus Location: A-Wing across Scholars' Green and Pride Bench
*free parking spaces are not available at this location
A safety check will be done on your bike to ensure it is working smoothly. The tune-up includes pumping tires, adjusting the brakes & gears, and a general assessment of the bike. Cycling safety resources will also be handed out.