New Zero Waste Bins at Trafalgar Campus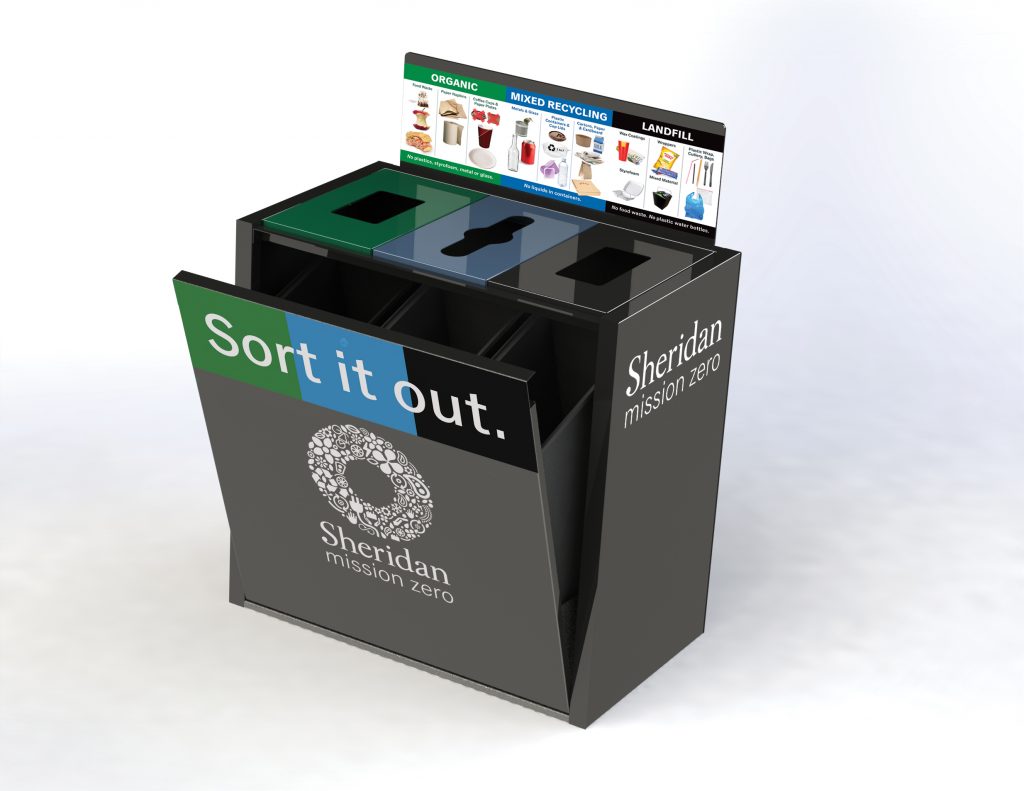 Over the college-wide holiday break, roughly 100 new Zero Waste bins were installed around Sheridan's Trafalgar Campus. These sleek, newly-designed metal bins, which fully comply with fire code regulations, were strategically placed in hallways around campus.
Existing bins were removed from all classrooms and from washrooms that have automated hand dryers. Signs and posters will be placed around campus, reminding students about the locations of the new bins.
Now it's easier than ever to sort your waste! Learn what waste goes where. And when you recycle, you'll help protect the environment by diverting waste from landfills.
Together, we can do our part for the environment!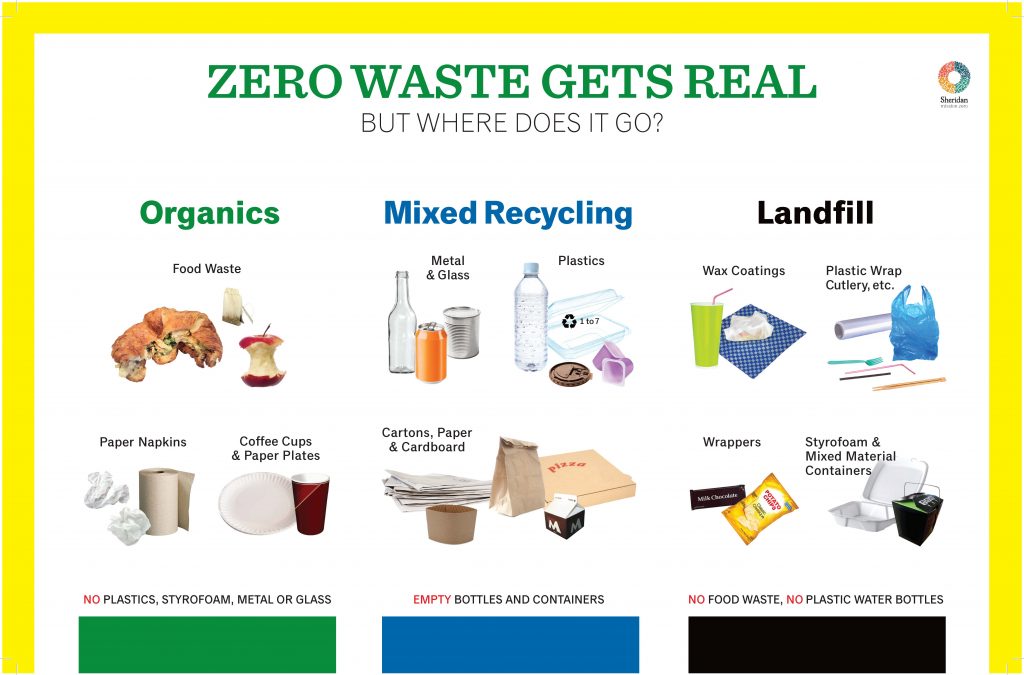 Did you know?
Sheridan is a postsecondary leader in sustainability initiatives. Since introducing campus-wide Zero Waste stations in 2014, Sheridan has drastically reduced its amount of landfill waste and greenhouse gas emissions.
The intent of Zero Waste stations is to encourage the community to divert organic waste and reduce the amount of garbage going to landfills. Zero Waste stations are a key component of Sheridan's bid to achieve zero waste status by 2020.
Zero Waste is an initiative under the Mission Zero project, which also encompasses Sheridan's Integrated Energy and Climate Master Plan, designed to decrease our overall energy and carbon emissions by 50% by 2030.