Introducing the 2023 Mission Zero Heroes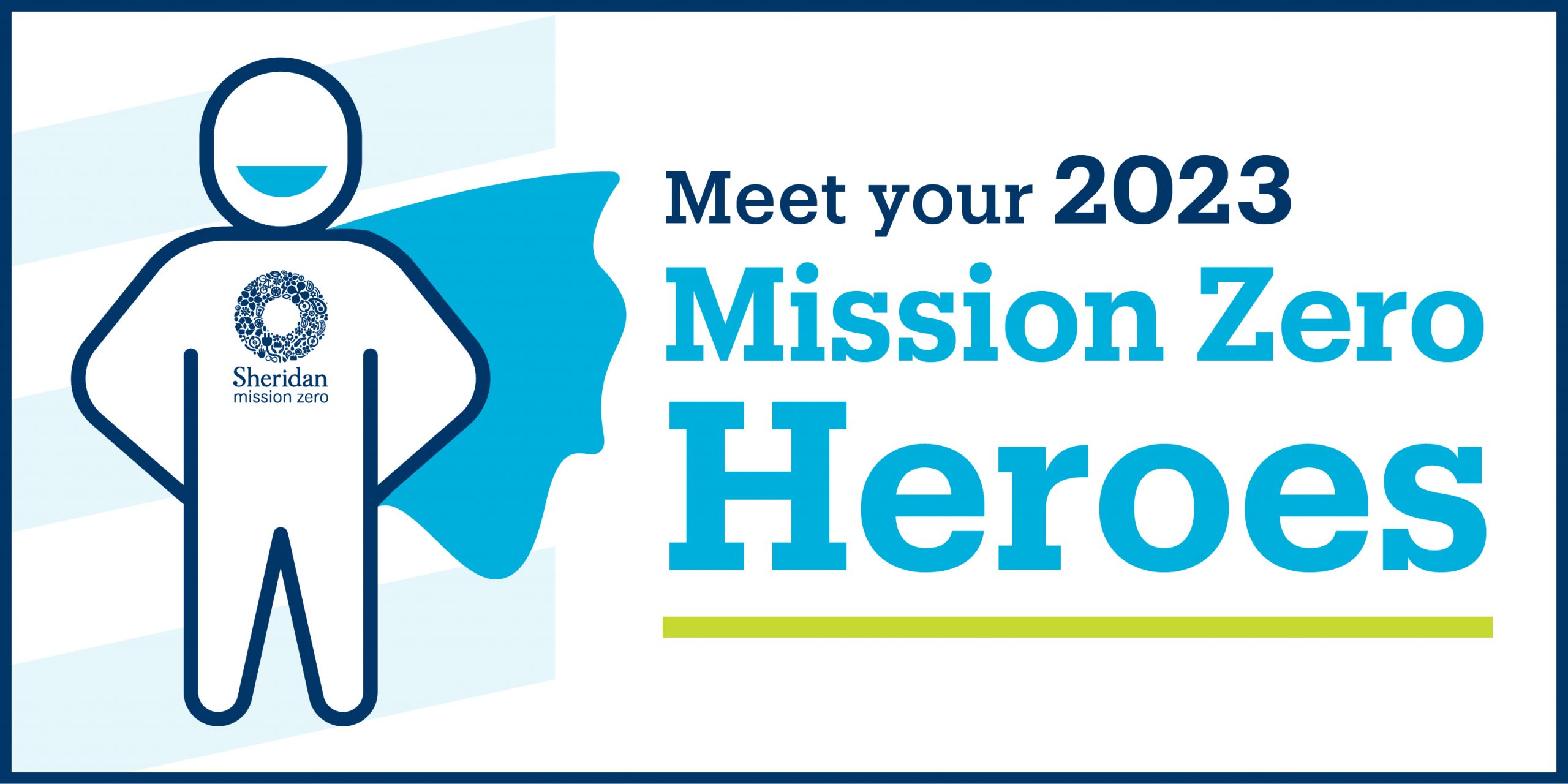 For the third year in a row, we asked the Sheridan community to recognize a peer or colleague whose contributions – big or small – show they are passionate about making a positive impact on the environment and their community. We are thrilled to introduce you to this year's group of Mission Zero Heroes. Read on to learn how these honorees are making a difference and inspiring others across the Sheridan community!

These 12 individuals have been recognized as Mission Zero Heroes 2023 for their outstanding efforts in promoting sustainability and making a positive impact on the environment and their community. These heroes have shown their dedication and commitment to sustainability in various ways.
Their stories are inspiring, showcasing the power of small actions in our daily lives that can make a big difference in addressing global issues such as climate change, waste reduction, and pollution. We are proud to highlight these Heroes and share their stories with the Sheridan community and beyond.
You can read the full stories of each of our Mission Zero Heroes on the Sheridan website [click here]. Join us in celebrating and congratulating these outstanding individuals for their passion and efforts towards creating a more sustainable future for all. Let's continue to be inspired by their actions and strive to make positive changes in our own lives and communities. Together, we can make a difference!