Green Office At-Home Pilot Program: Thank You to All Participants!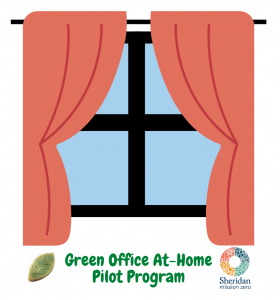 We are pleased to share that the Green Office At-home Pilot Program that took place during the week of July 6 to 10 was a great success. We would like to thank all the three departments who accepted our invitation to participate. A special thanks to Career Education for being the first department to take on the challenge! 
The pilot program aimed to encourage staff and faculty in different departments to challenge each other to strive for more sustainable practices while working at home. We have also collected valuable feedback to improve the program.  Overall, each participating department/office as a team scored in the moderately to highly developed range level of standing.  
Below are the recipients of the three awards:
1. Individual Excellence Award – Highest individual score in each department: 
Donna Walsh

 (Library & Learning Services, 44/46 points)

 

Samy Abd El-Sayed

 

(Information Technology, 44/46 points)

 

Lydia Khoo

 (Career Education, 42/46 points)

 
Special mentions (achieved above 40 points):  
Jenny Reile (Library & Learning Services)

 

Judith MacKinnon (Career Education)

 

Jacqueline Manes (Information Technology)

 

Susan Montgomery (Career Education)

 
Marcie Matsubuchi (Information Technology)

 
 2. Department Participation Award – Highest participation by department: 
Library & Learning Services, all campuses (72% response rate)
3. Department Excellence Award – Highest average score by department:
IT Department, Trafalgar C139 (with an average score of 39.5 points amongst respondents).
Prizes and Recognition  
The three Individual Excellence Award winners will receive Mission Zero t-shirts. We will be in contact when we return to campus in the Fall. 

 

All participants will receive Mission Zero tote bags when we return to campus. Each department's Captain Zero will be contacted to arrange this.

 
The Certificates of Awards in digital format will be emailed to your Captain Zeros 

this

 week.

 
We congratulate everyone on your positive green practices and hope that more fellow colleagues and departments will be inspired to take sustainable actions every day. 
The pilot program was created by the Office for Sustainability in consultation with the Green Team.  
Stay tuned for the next phase of the Green Office Program. In the meantime, it you are interested in assessing how green your home office is, you are welcome to try out the Green Checklist yourself!