Fall Tree and Shrub Planting at Davis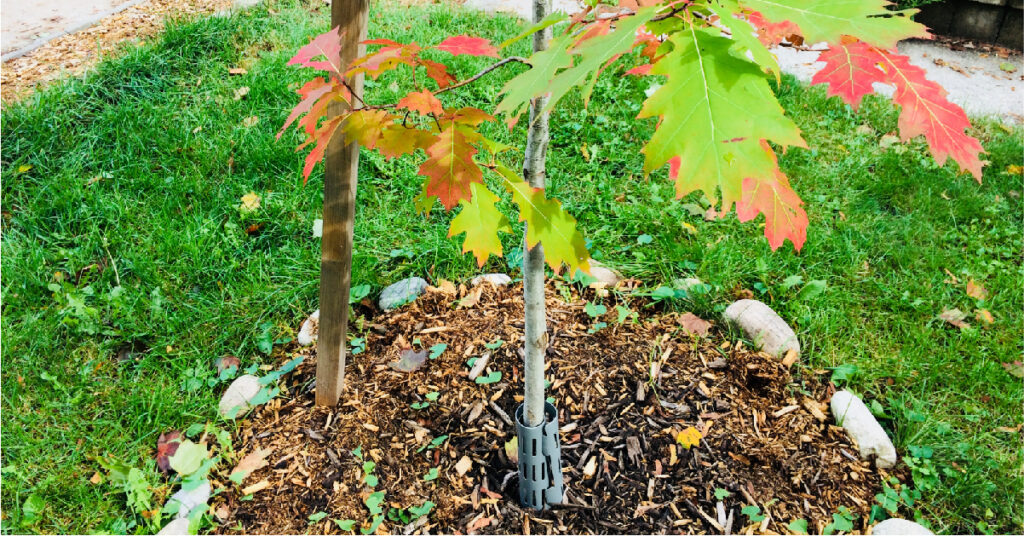 Sheridan's Mission Zero team is partnering with Credit Valley Conservation Authority for tree and shrub planting at the Davis Campus this fall.
We are planning to plant over 120 native trees and shrubs of diverse species in the woodland area near Davis Residence and C Wing. Through these new trees and shrubs, we are aiming to restore the woodland habitat in the area. This is part of our effort to support campus biodiversity and fight against climate change.
This project has the following benefits, among others:
The tree and shrub plantings will create habitat for birds, pollinating insects such as bees and butterflies, and other wildlife.
As the new trees and shrubs mature, they will provide shade which helps cool down the temperature around the area thus reducing urban heat island effect.
The roots of the trees and shrubs will also prevent soil erosion and improve groundwater filtration and reduces flooding.
We need your help!
We are looking for volunteers to help us on October 23. Any student, faculty or staff member is welcome to join for either one or both of the time periods as below.
Date: Saturday, October 23, 2021
Time: 9:30 a.m. to 12:00 p.m. and/or 1:00 – 3:00 p.m.
Location: Outside Davis Residence facing C Wing & the pond
A pizza lunch will be provided.
Click here to sign up.
If you have any questions, feel free to email us at missionzero@sheridancollege.ca
We hope to see you there!