Enjoy a Waste-Free Holiday this Season!
It's December, and the holidays are now quickly approaching. The Mission Zero team would like to encourage everyone to participate in a waste-free holiday! Whether it be gift giving, decorating, or planning holiday gatherings with friends and family, keep in mind the 5R's: Rethink, Reduce, Repair, Reuse, Recycle. Here's a list of helpful tips for celebrating a waste-free holiday: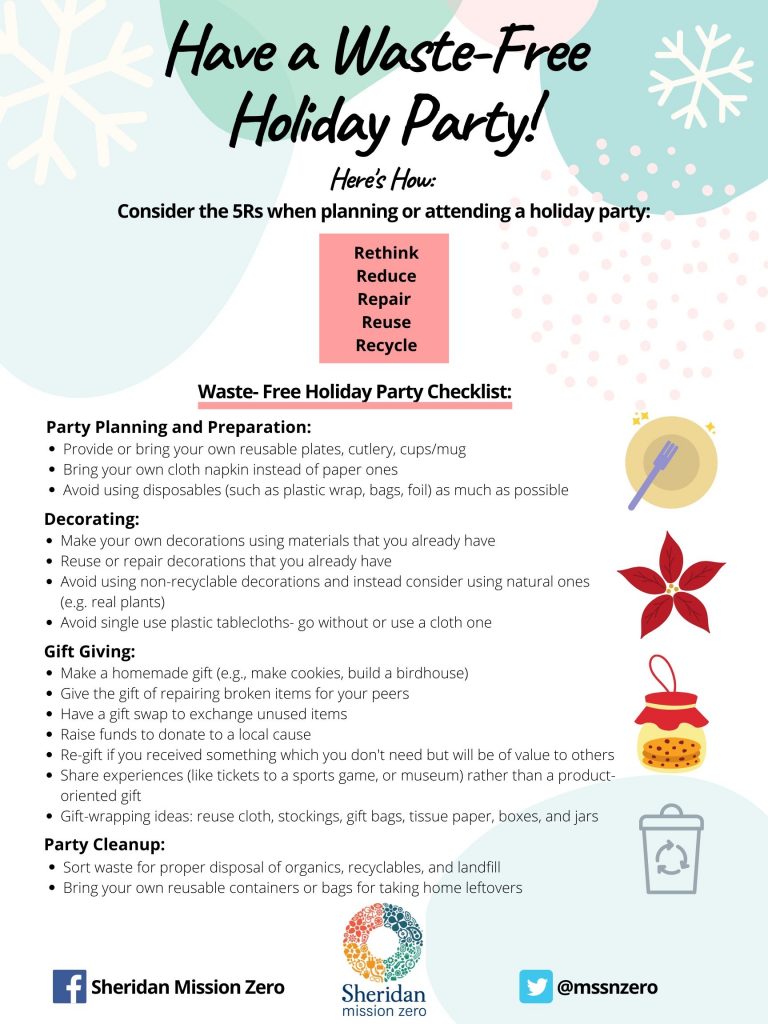 Share your waste-free holiday with us! Tweet #Sheridan0WasteHoliday and tag @mssnzero- let's show everyone the Sheridan Community's waste-free holiday fun and creativity! 
You can download the list here to share.
If you have any questions, feel free to contact us at missionzero@sheridancollege.ca.
Happy Waste-Free Holidays from the Mission Zero Team!