Sheridan Earth Day Collage 2020
Thank you to everyone who celebrated Earth Month with Mission Zero! We have received many photos responding to our invite and submitted their photos. Here is our "Earth Day 2020 Collage" that you, the Sheridan Community, helped create for Earth Day: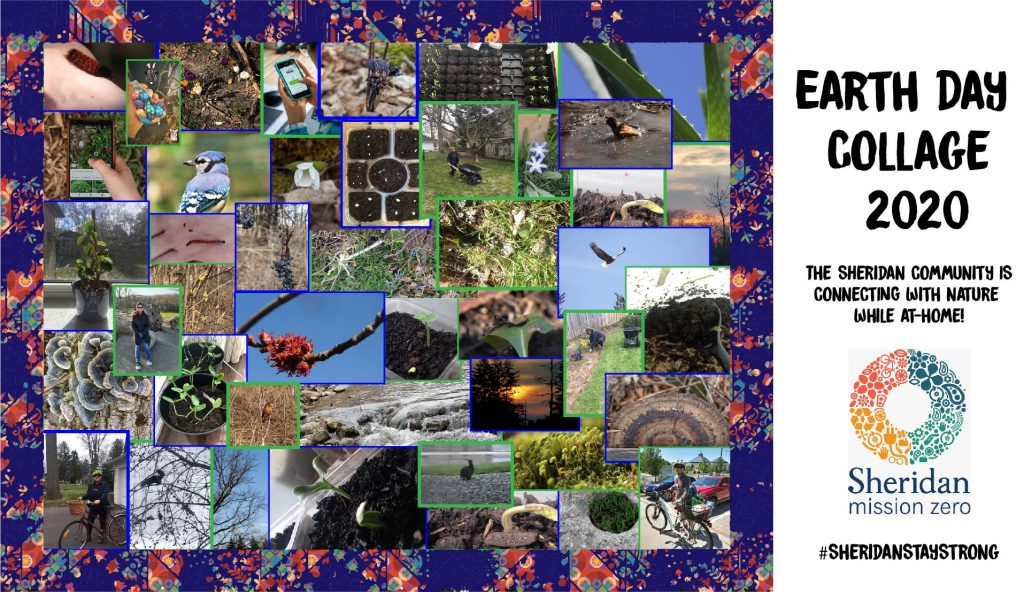 It is wonderful to see the many different ways that we can stay connected with nature during these times, and it is beneficial for our health and wellness to continue spending time with nature. Let's celebrate nature not just for Earth Day, but every day.
In the coming months, we will share ideas and tips around sustainable actions so you can help protect nature. Don't forget, you can stay updated with Mission Zero through Facebook and Twitter. If you have any questions, feel free to email us at missionzero@sheridancollege.ca