April is here and Earth Day is near!
Spring is here, and Wednesday, April 22nd is Earth Day! We invite you to celebrate "Earth Month" with us for the month of April. During this unusual time, we encourage you to connect with nature and enjoy the health and wellness benefits related to this.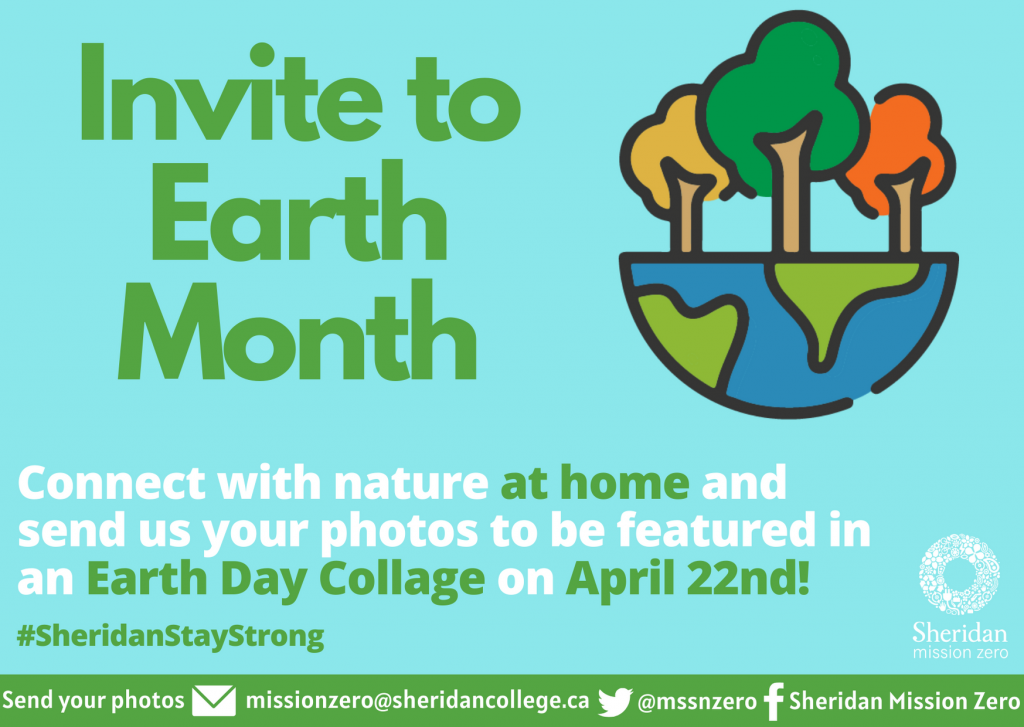 Participate in Earth Month with Mission Zero by sending us your photos to show us how you are connecting with nature while at home! On Earth Day, we will compile these photos into a collage to share with the Sheridan Community to show our unified connection with nature!
Here's some ideas to get you thinking- we'll share some more throughout the month on our social media too: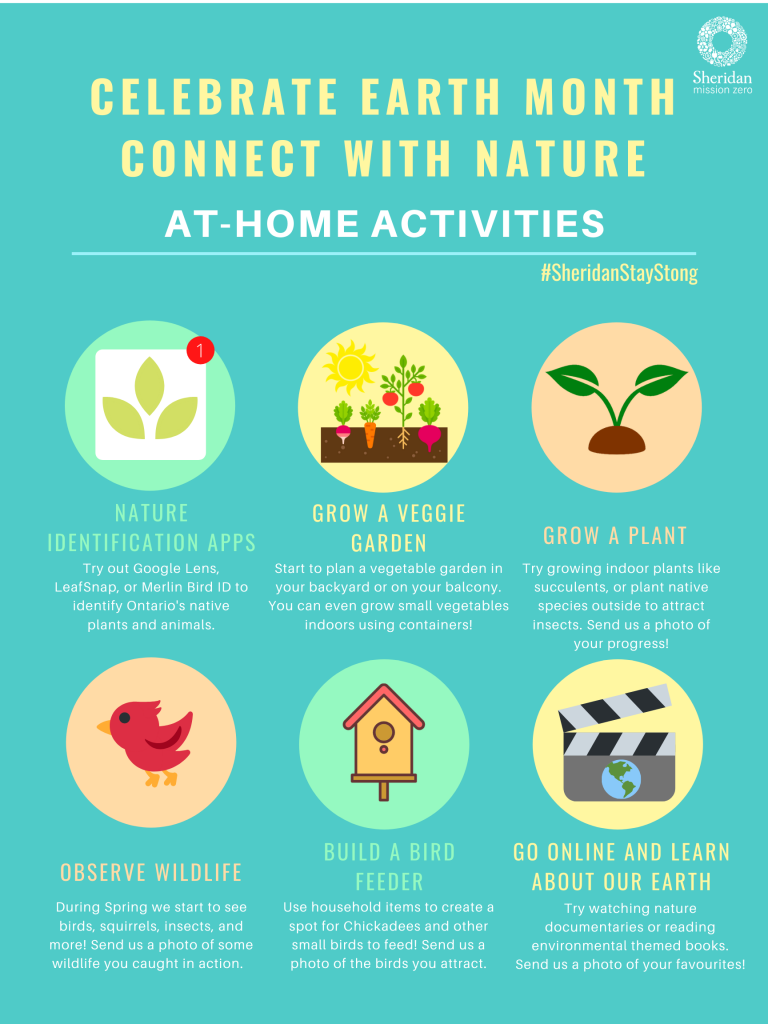 Whether it be learning about native plants and animals in Ontario or trying new houseplants, we can all destress, learn, and connect with earth while we are at home.
Email your photos to missionzero@sheridancollege.ca, or tag/message us on Facebook (Sheridan Mission Zero) or Twitter (@mssnzero) to share with us how you are connecting with nature this month! Don't forget to use the hashtag #SheridanStayStrong! Please submit your photos by Friday, April 17th.