Carpool Week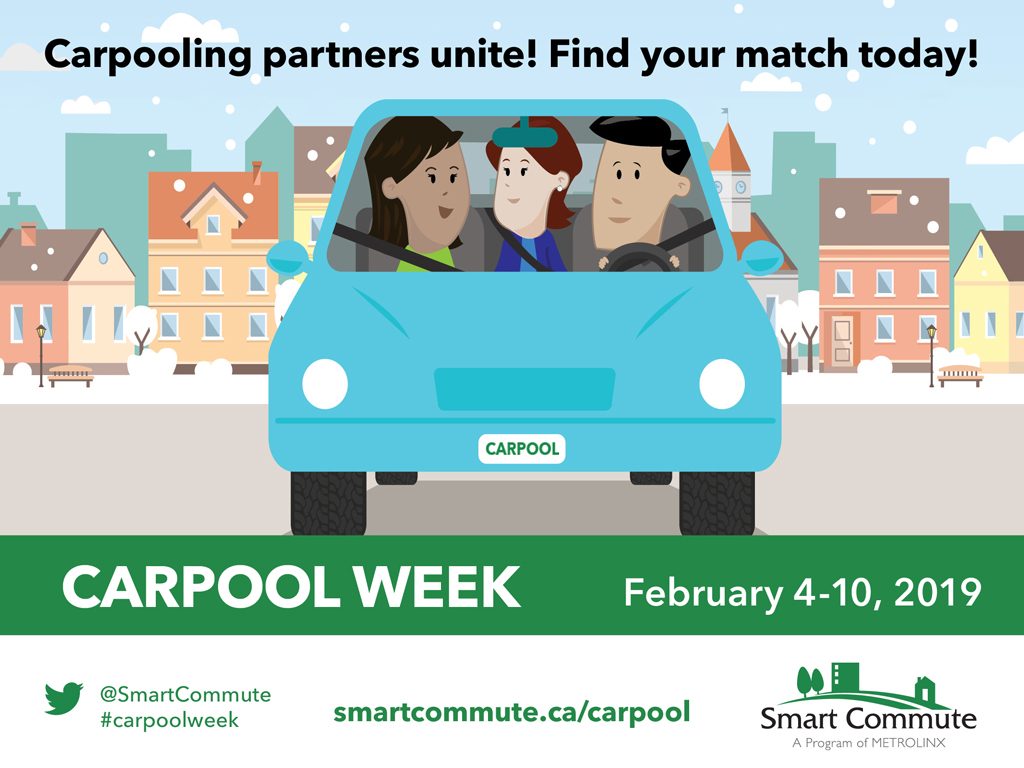 Sheridan is a member of Smart Commute, they provide interactive and educational ways to reduce our carbon emissions through the many modes of transportation. This campaign is focused on carpooling during the week of February 4th – 10th. Join the Sheridan carpooling network to find colleagues near you and log your trip on the Smart Commute Tool for a chance to win great prizes! Contest period between January 28 – February 10.
More than a quarter percent of our greenhouse gas emissions are from transportation and we want to provide ways to reduce our carbon footprint as a community. This is an opportunity for you to find carpool buddies and reduce the number of vehicles needed to arrive on campus.
Some benefits to carpooling is to reduce the number of individual passengers and cars on the road, sharing your driving trip can decrease the wear and tear on your car, save gas and money, reduce pollution, and meeting new people.
How Carpool Week works:
Use the Smart Commute Tool to determine drivers or passengers near where you want to travel. There is an option to travel with the Sheridan College network.
Determine where to meet, either at your house, their house, coffee shop, GO transit lots, or anywhere along the way.
Consider creating a driving schedule to know who is driving which day/week if applicable.
Create a routine. Check in regularly (text or call the day before) to have an ETA, have a late policy, and create a back-up plan.
Discuss cost-sharing. Use this tool to calculate the costs of driving.
Give it time to figure out what works best for you!
Looking for more tips? Check out the list from Smart Commute.
You can also watch the webinar, The Subtle Art of Forming A Carpool here.