Bike Month Activities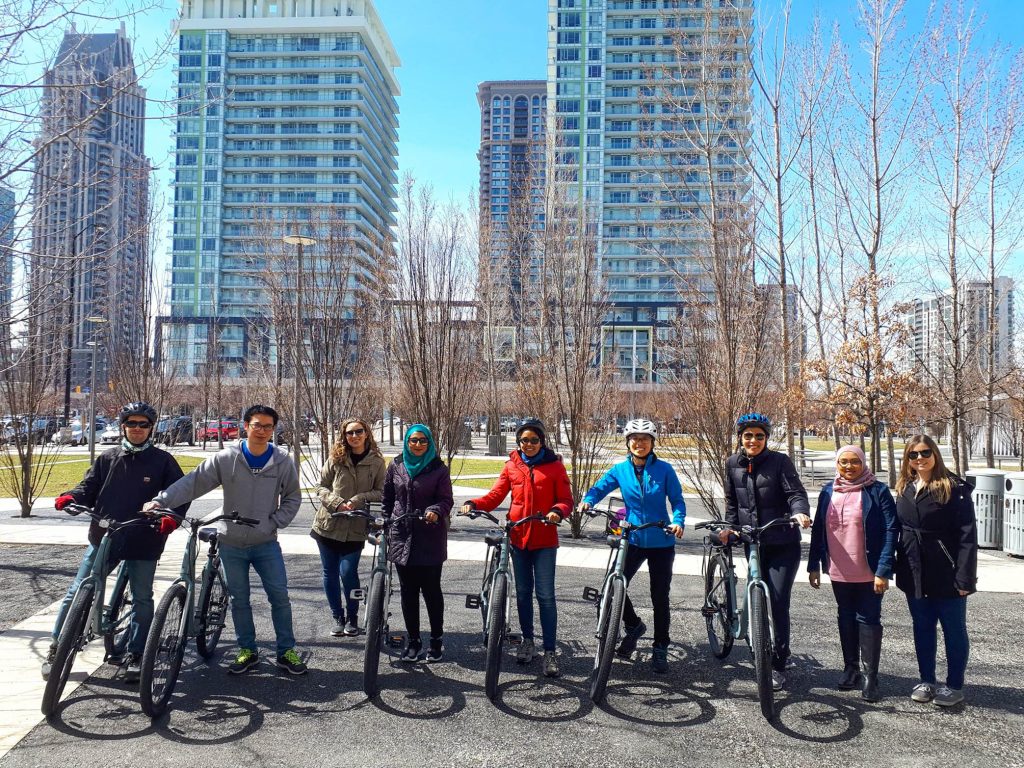 It is time to get out, explore, and play in our neighbourhoods. One great way to get around is by bike and we're here to help!
Bike Month is around the corner and we are gearing up many activities to encourage everyone to get out and ride. Bike Month began 30 years ago to celebrate Bike to Work Day in Toronto and became widely celebrated across Canada. You can find more activities around the GTHA to participate and get a chance to win a $300 MEC gift card.
Sheridan is doing its part to celebrate biking by offering many workshops and events! Here are some activities you can participate in at Sheridan:
Cycling Safety Workshops
HMC – Wednesday, May 22
Davis – Monday, May 27
Trafalgar – Friday, May 31
Time: 12 – 1pm OR 2 – 3pm
Join us for a lunch and learn session on how to keep yourself safe when riding in your neighbourhood. We'll cover basic safety rules, enjoyable routes to ride, how to use a helmet and bike lights, how to make the most of your bike and more. RSVP at SheridanBikeHub@sheridancollege.ca
Group rides
HMC – Wednesday, May 29
Davis – Monday, June 3
Trafalgar – Friday, June 7
Time: 12 – 1 pm
Let's ride together! Bring your bikes and tag along this 5km leisure ride around the campus, get some fresh air, meet new people, and have fun. Rent out a bike at the HMC Sheridan Bike Hub if you need one. Space is limited, please email SheridanBikeHub@sheridancollege.ca if you're interested!
Bike to Campus Days
Trafalgar – Monday, June 10
Davis – Monday, June 17
HMC – Wednesday, June 19 *date changed
Time: 8 – 9 a.m.
Want to challenge yourself and ride to campus? We can help you prepare for this, contact us ahead of time! Snacks and giveaways are available.
Tour de Sheridan 2019
All 3 campuses: Friday, July 12
Time: 12 – 4pm
This will be our 4th annual Tour de Sheridan where we have a group ride starting from each campus to meet at Lake Aquitaine Park in Mississauga to celebrate active transportation!
Got questions? Email us at SheridanBikeHub@sheridancollege.ca