Be a Mission Zero Volunteer!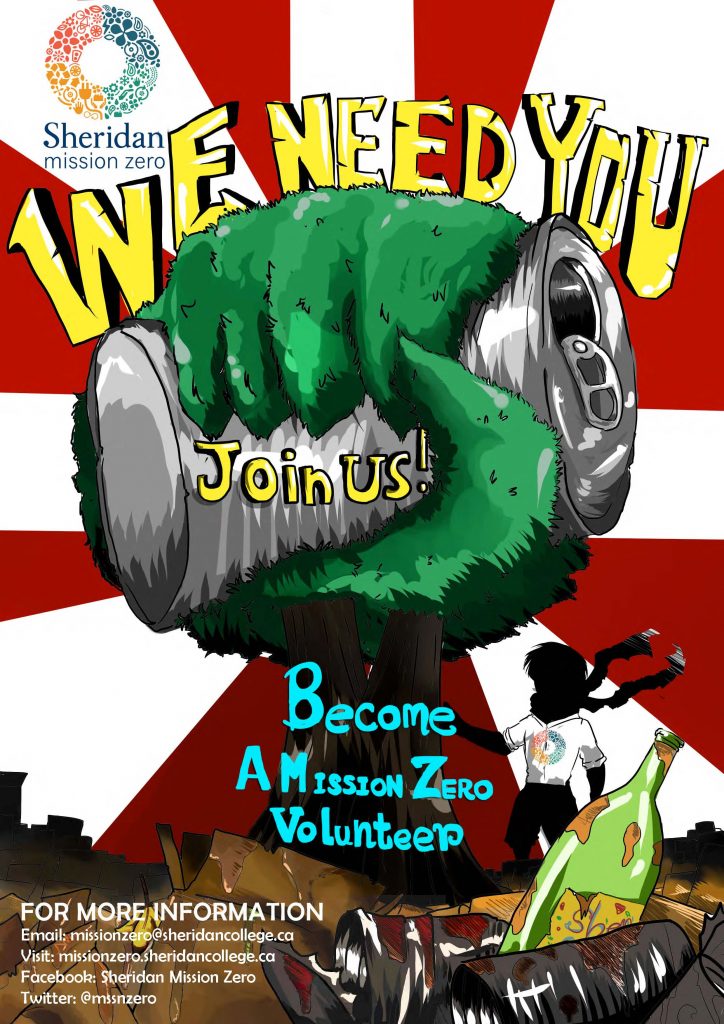 Do you care about the environment? Do you want to contribute to Sheridan's sustainability initiatives? Be a Mission Zero Volunteer this year. We Need You! 
Help us become a greener community! As a Mission Zero volunteer, you will help the Office for Sustainability promote Mission Zero, educate the Sheridan community on waste reduction, and learn about how to reduce your personal carbon footprints.
As a volunteer, you will also have the opportunity to develop your communication and leadership skills while meeting new people. Your hours will also be counted towards your Co-Curricular Record (CCR). We will hold an orientation at the start of the semester to help you get familiar with Mission Zero.
Due to the latest development of the COVID-19 pandemic, volunteering during the Winter semester will move back to an online format. At the volunteer orientation session, you will learn about Mission Zero and what you will be doing as a Mission Zero volunteer. 
If you are interested to get involved, fill out a volunteer form or contact us at missionzero@sheridancollege.ca!
You can also follow us on Facebook and Twitter to stay up to date with our initiatives!