4th Annual Tour de Sheridan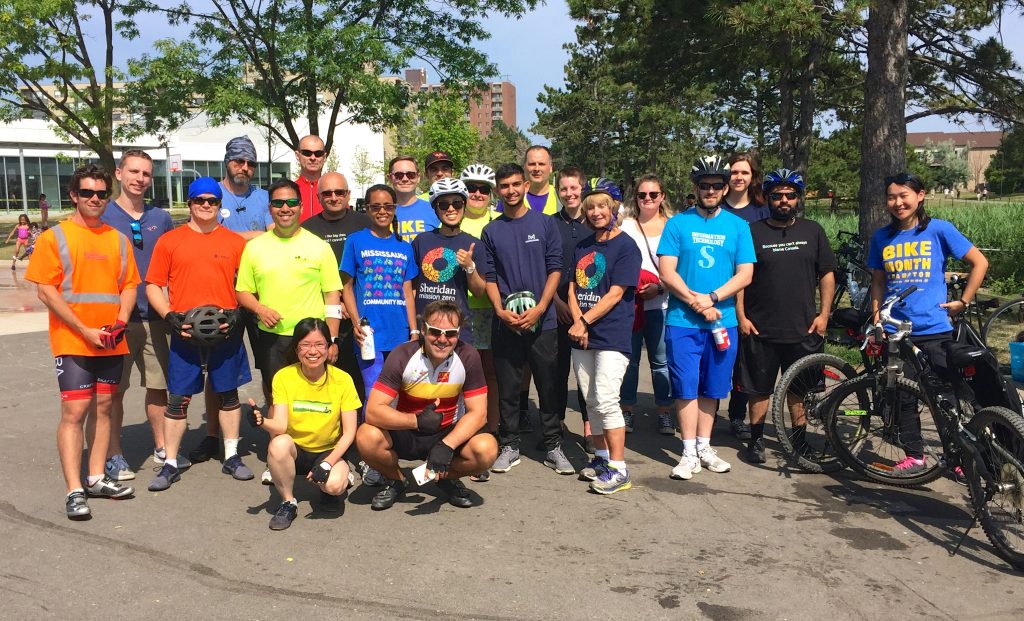 On the afternoon of Friday, July 12, participants will leave in groups from the three campuses between 12 – 12:45 p.m. and head for Lake Aquitaine Park in Mississauga. All groups will converge at the park around 2 p.m. where we will have a short break and some light refreshments before returning to campus together after 2:30 p.m.
Who: Any Sheridan member.
Staff members are asked to discuss their participation during the day with their supervisors for approval.
Why: Biking is fun! This is the best time of the year to enjoy the outdoor by bike! At this event, you can also get a chance to meet other riders in our own community. Let's stay active and encourage each other to do exercises that promote health and wellness.
Ride Distance (one-way):
Davis: ~12km
HMC: ~17km (going through Culham trail)
Trafalgar: ~19km
Date & Time: Friday, July 12, 2019 at 12 p.m. – 4 p.m.
Prizes: The first 30 participants who register and complete the cycling trip will receive a Tour de Sheridan water bottle and a pair of bike lights!
Registration: Click here
Please register with the link above by Wednesday, July 10.
If you have any questions, please contact Vicki Tran at SheridanBikeHub@sheridancollege.ca.