2021 Nature Inspiration Awards – Mission Zero Project shortlisted as a Finalist!
Our work on restoring campus biodiversity and community building is receiving nation-wide recognition. Canadian Museum of Nature's jury has selected our project,  From invasive to inclusive: creating community while restoring biodiversity, as one of the national finalists for the 2021 Nature Inspiration Awards.
The Office for Sustainability partnered with Sheridan's Centre for Indigenous Learning and Support, a landscaping consultant and Oakvillegreen Conservation Association to create the Medicine Wheel Garden. It opened in 2017 and features native pollinator plants, as well as three Indigenous sacred plants: sweetgrass, sage and white cedar. The second plot of buckthorn was removed by Kyanase, an Indigenous enterprise supported by a non-profit affiliated with the Six Nations of Grand River. Around 900 community members, Sheridan staff and faculty members then planted 300 pots of native wildflowers and mixed grasses to create a thriving garden that attracts pollinators and provides wildlife habitats.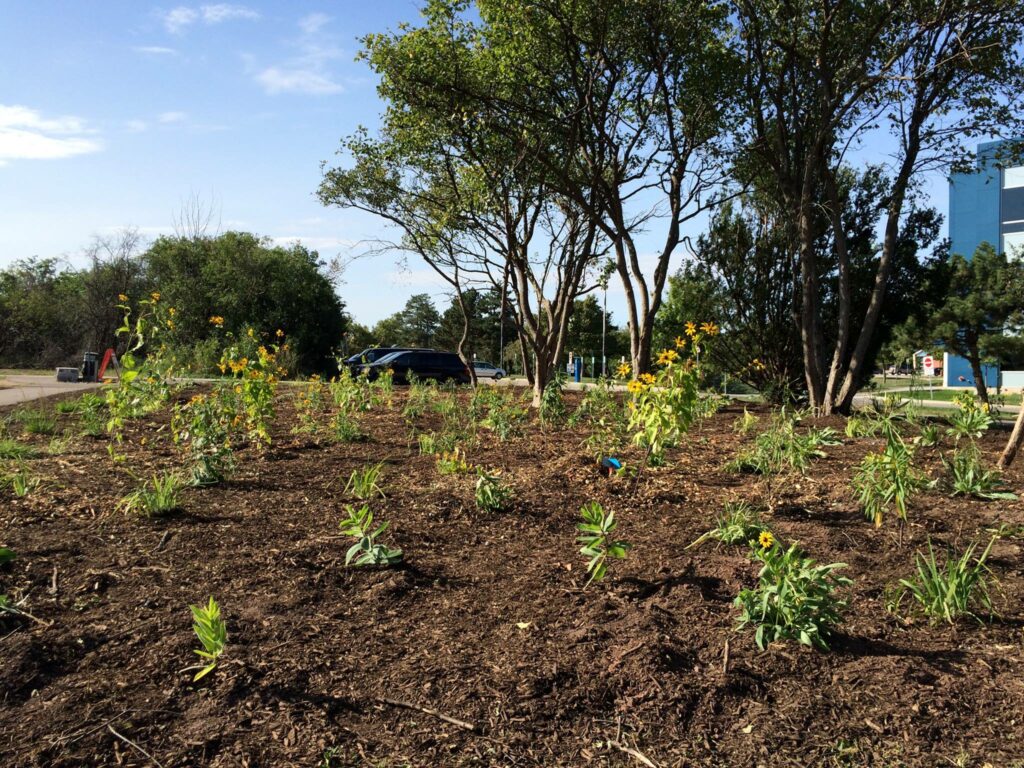 Both gardens are used for educational programs and workshops that are geared to students and the community at large. In 2018, Sheridan was recognized by TD Friends of the Environment Foundation for its wildflower and pollinator program. Sheridan has also partnered with the World Wildlife Fund (WWF) and Carolinian Canada to take part in the Zone Garden Program that encourages the planting of native plants.
The winners in each award category will be announced Wednesday, November 24, 2021, during a virtual gala and online at nature.ca.
Congratulations to all the nominees for the 2021Nature Inspirations Awards! To learn about the work of our fellow nominees, please visit the Canadian Museum of Nature website.