We Need You: Fall 2018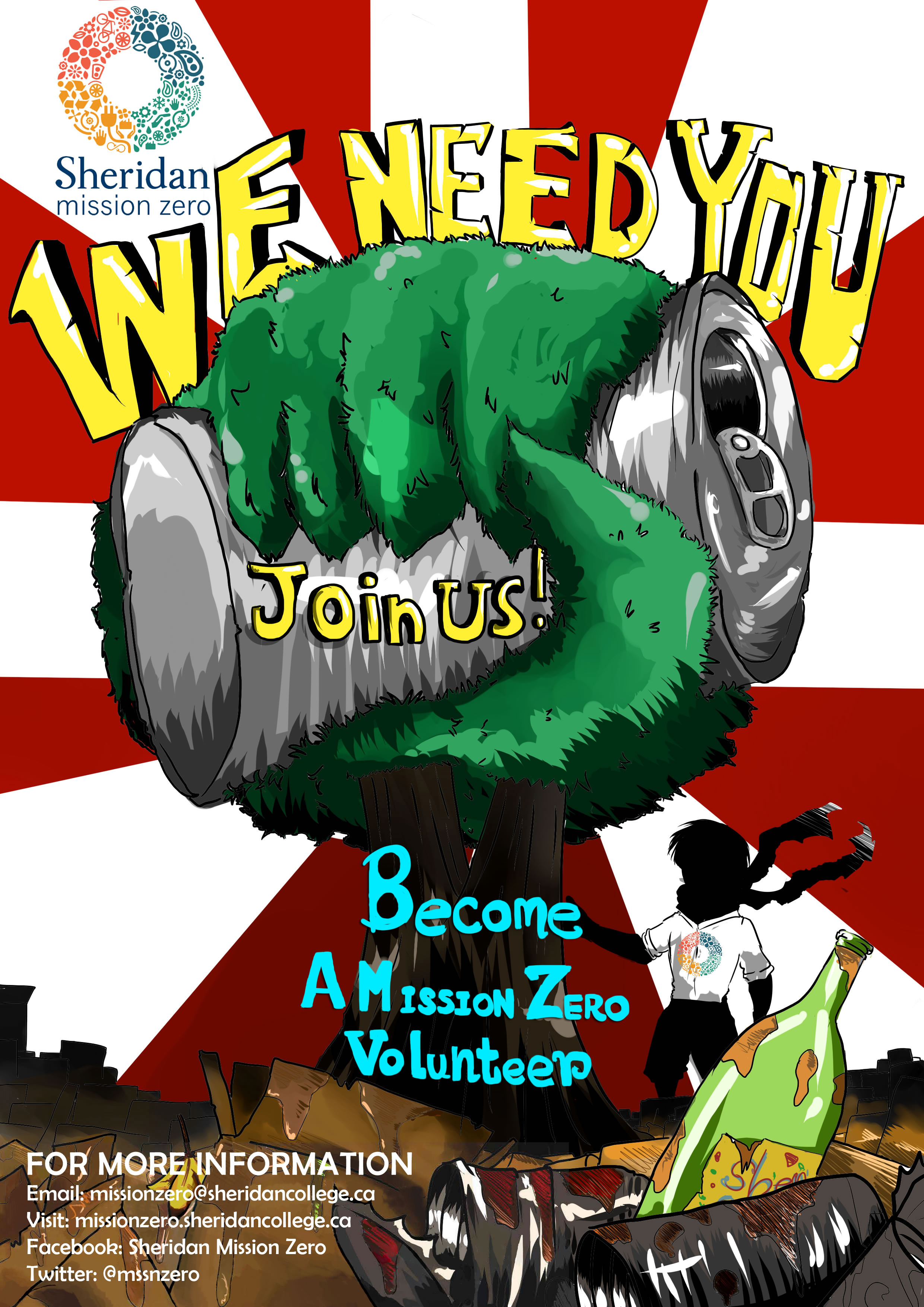 Do you care about your environment? Do you like meeting new people and working towards improving your campus experience? When you join our Mission Zero volunteer team, not only will you have fun in meeting new people at your campus, you will also be able to log down the volunteer hours that will be counted towards your Co-curricular Record (CCR). If you are interested in learning more or signing up, please click here.
This year, the Orientation Marketplace event was held at each of our three campuses during the week of August 27 to 31. The Office for Sustainability set up a booth introducing our work. The new students were invited to play a game while learning about how to reduce waste on campus. They also learned about how the best routes to ride to campus by bike and how to lock their bikes safely.
In the first photo below, our team, along with the support of student mentors, "staff" the Zero Waste bins to guide people to sort their waste.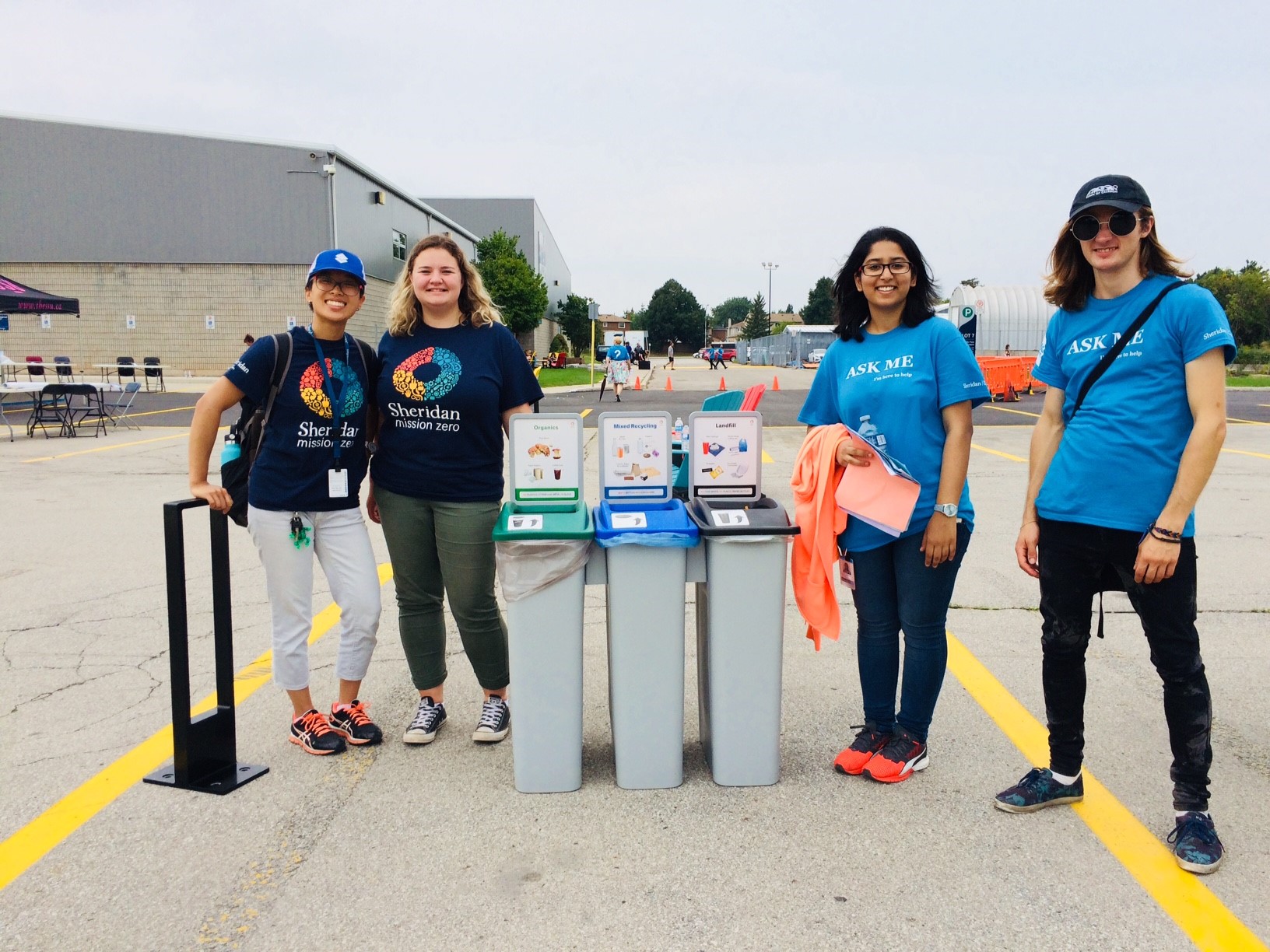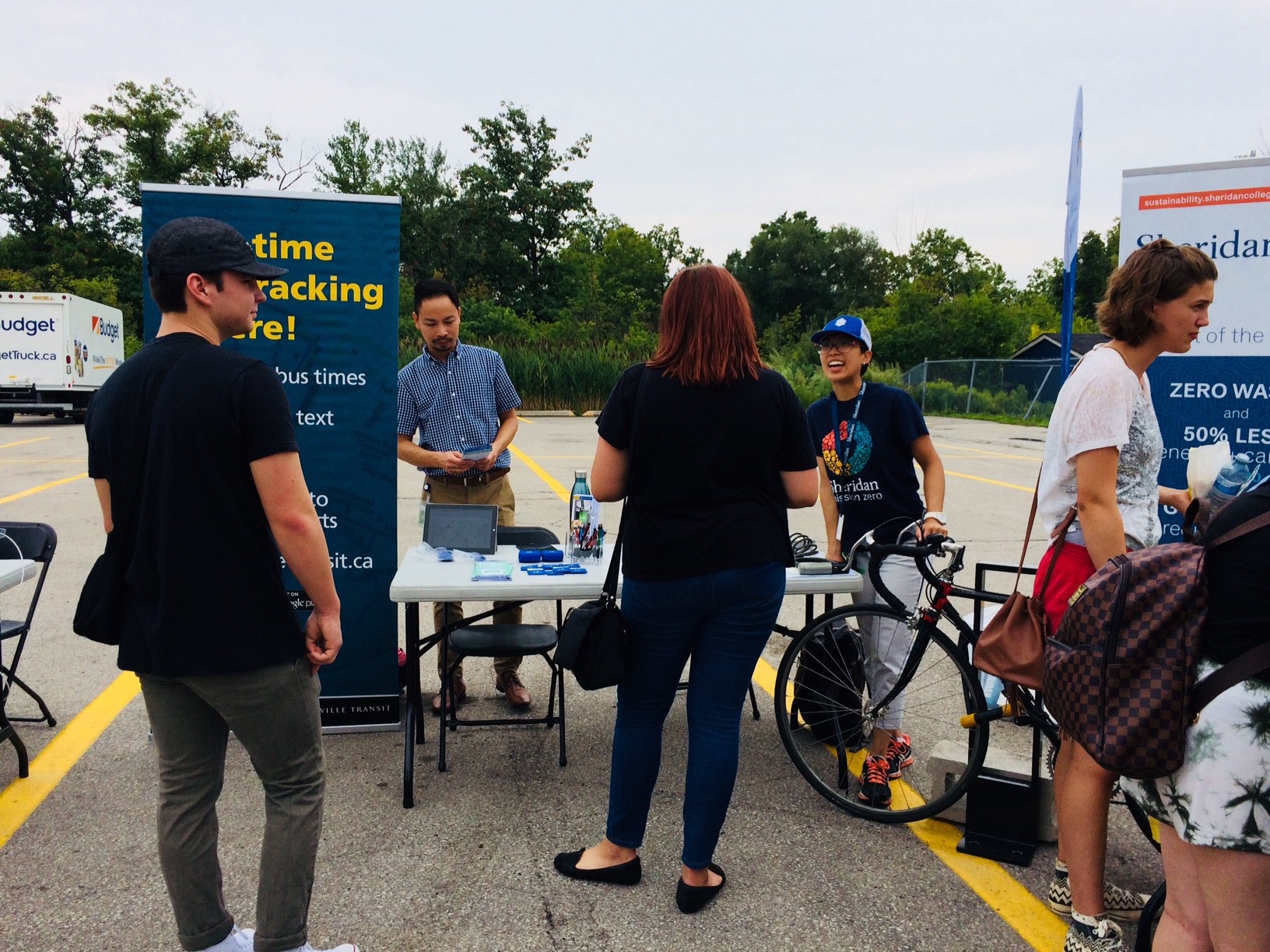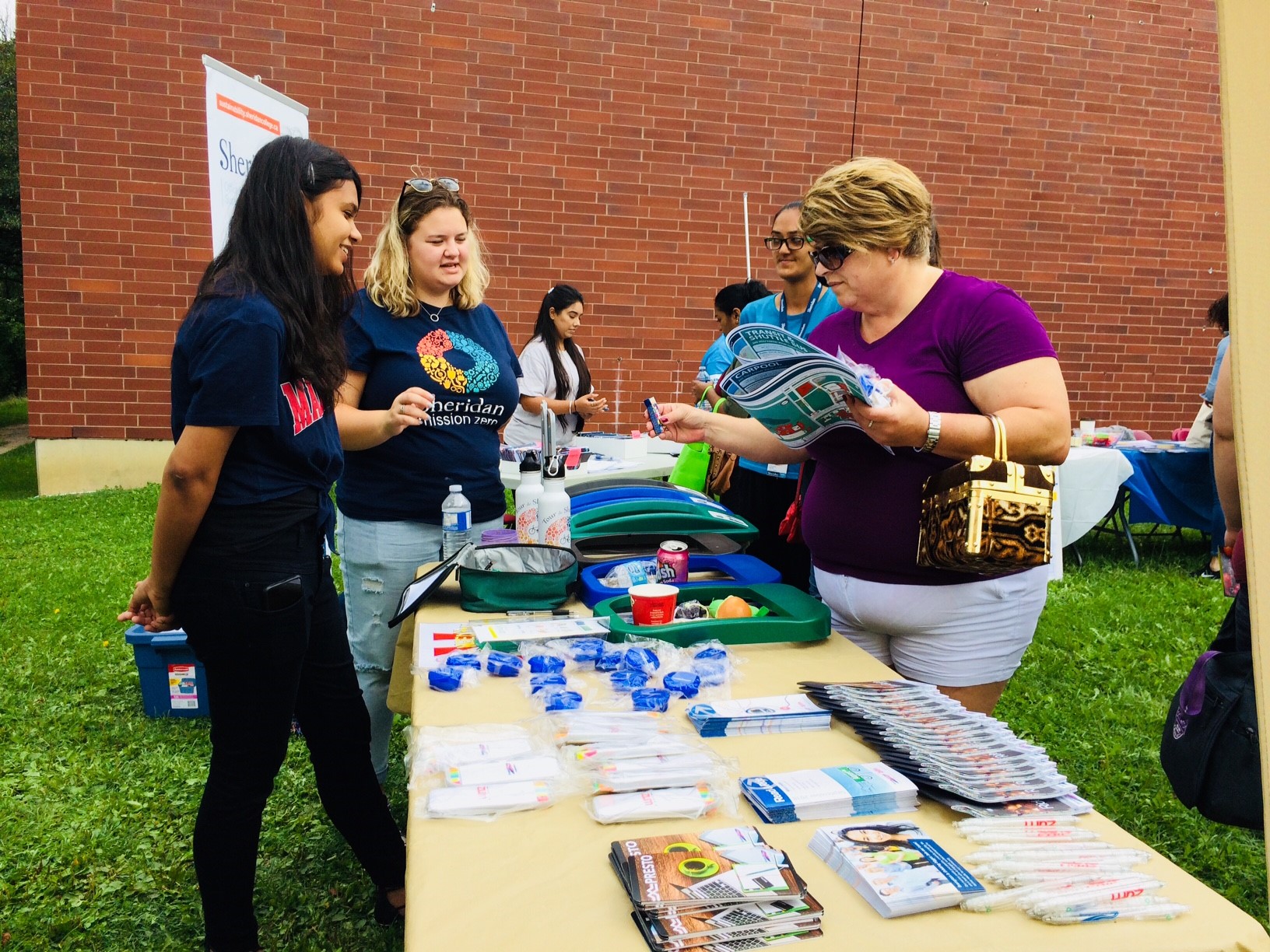 As well, our local transit service providers were also on site introducing their services and useful resources to students. A big thank-you to Region of Peel, Oakville Transit, Brampton Transit and TransHelp for joining us this year!