Trafalgar Wildflower Planting on June 9: Volunteers are needed!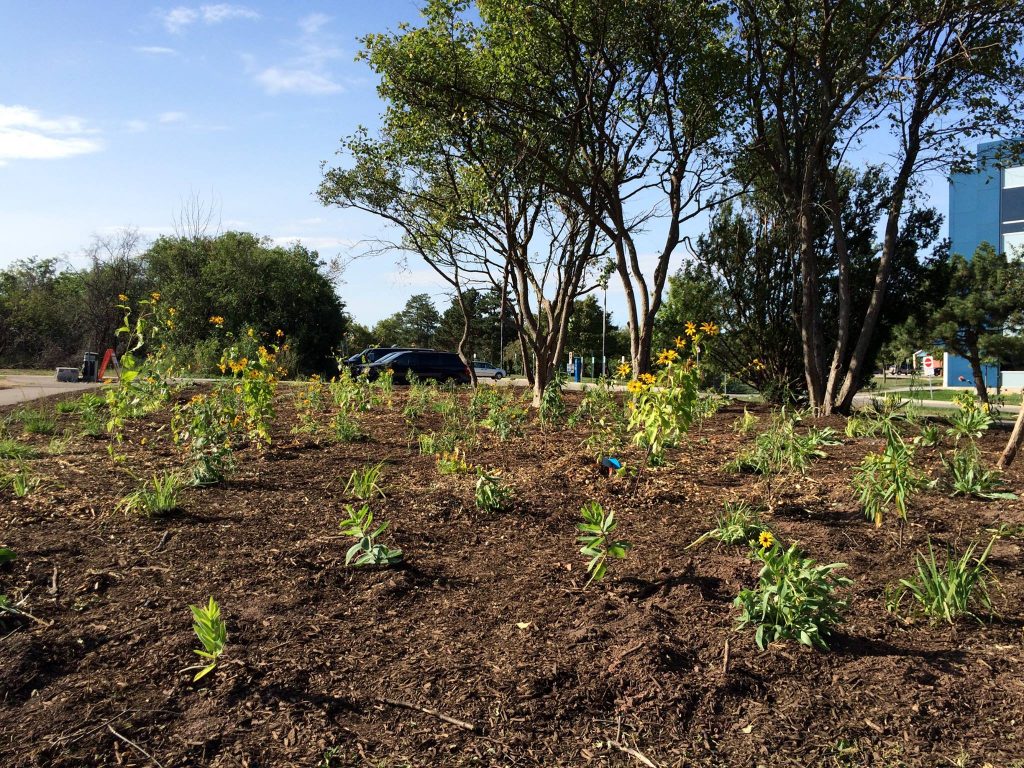 Photo: The Wildflower Garden site completed by volunteers in the summer of 2016
Did you know that 90% of all wild flowering plants depend on pollination? Did you know that one in three bites of food we eat relies on bees for pollination? Sadly, many of our pollinator species in Canada are declining at an alarming rate. We can help save the bees and butterflies by creating a natural habitat and food sources for them right here at the Trafalgar campus!
Come out on June 9th to help enhance our Wildflower Garden that we started in 2016! The Mission Zero team along with Oakville Green Conservation Association and Sheridan's Centre for Indigenous Learning and Support are working together to offer this planting event. On the event day, our volunteers will be guided to plant perennial native wildflowers and grasses. The new plants will further attract pollinators and prevent the invasive Buckthorn from returning to the site. Not only will this planting event help beautify the area, it will also increase campus biodiversity. Volunteers will enjoy a pizza lunch after planting.
Below are the details of the event:
When: 9 a.m. to 12 p.m., Saturday, June 9, 2018
Where: Trafalgar campus – outside Athletic Centre
Who: Anyone from Sheridan and the wider community
Register: Click here
This event is sponsored by the TD Friends of the Environment Fund. For any questions, please feel free to contact the Office for Sustainability at missionzero@sheridancollege.ca. Hope to see you there!