To our Tour de Sheridan cyclists – Thank you for coming out and cycling!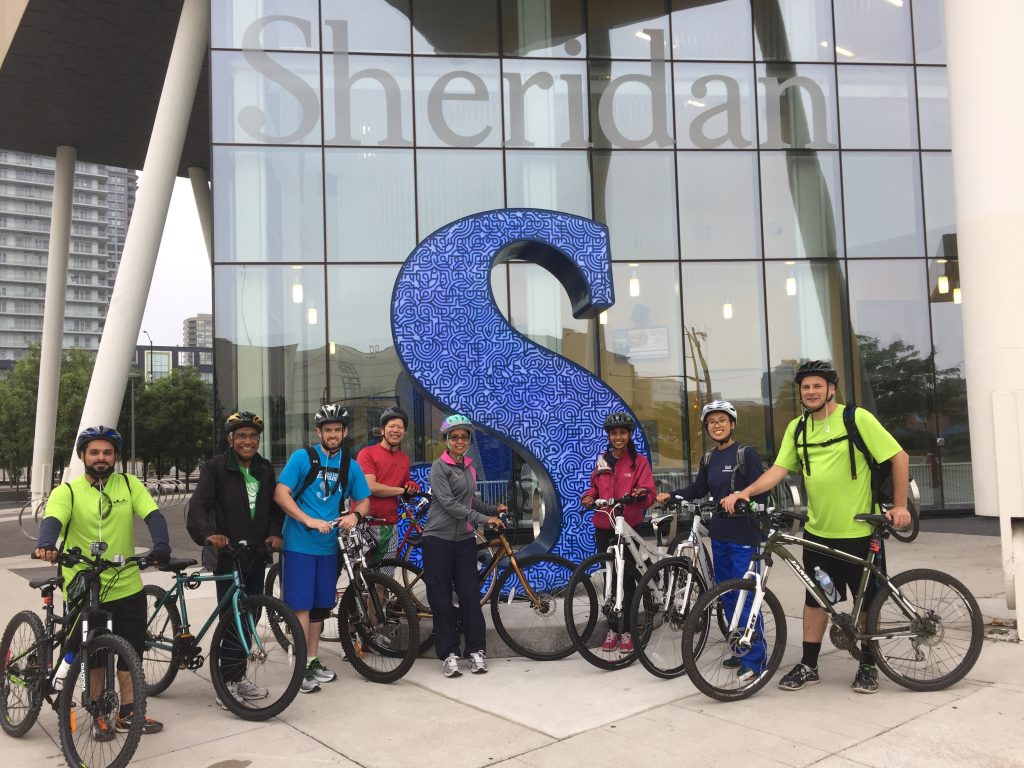 Thank you to all of our participating cyclists that came out to participate our second annual and first Tri-campus biking event, Tour de Sheridan last Friday morning at Lake Aquitaine Park in Mississauga. Our cyclists came from all three campuses and were able to enjoy a smooth ride to our meeting spot.
We would like to espicially thank the SSU for providing snacks and refreshments and the Region of Peel for sending out their Bike Ambassdors to bike with the Davis and HMC crew.
Hope to see everyone next year at the next Tour de Sheridan! For more photos, please see our facebook page here.