To our HMC Campus Cyclists – Thanks for coming out!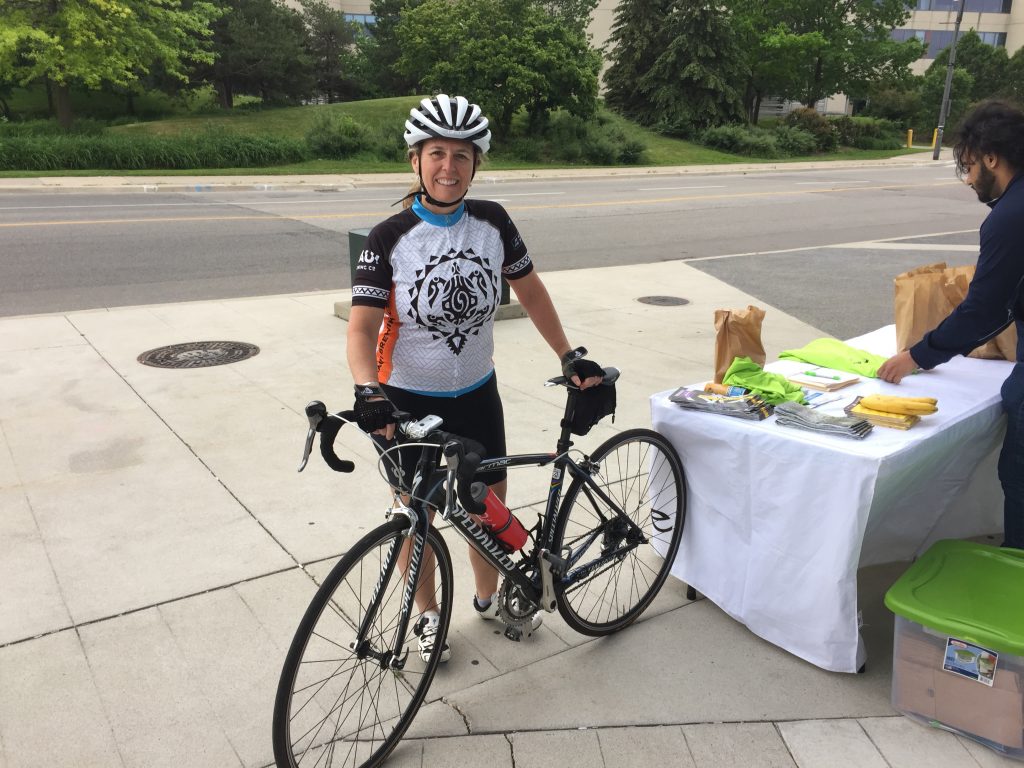 Our Bike to HMC event was a great success. Even with the chance of rain, our cyclists came out with great enthusiasm. Each participant enjoyed a free breakfast bag, received a bright green neon shirt and a pair of bike lights which were provided by our sponsors.
A sincere thank-you to Smart Commute Mississauga, The Region of Peel, and SSU for helping us to promote the lifelong love of cycling!
For more event photos, please visit the Mission Zero Facebook page.
Happy cycling to everyone!