Oakville Digs Pollinators – A Walk and Talk with Native Plant Experts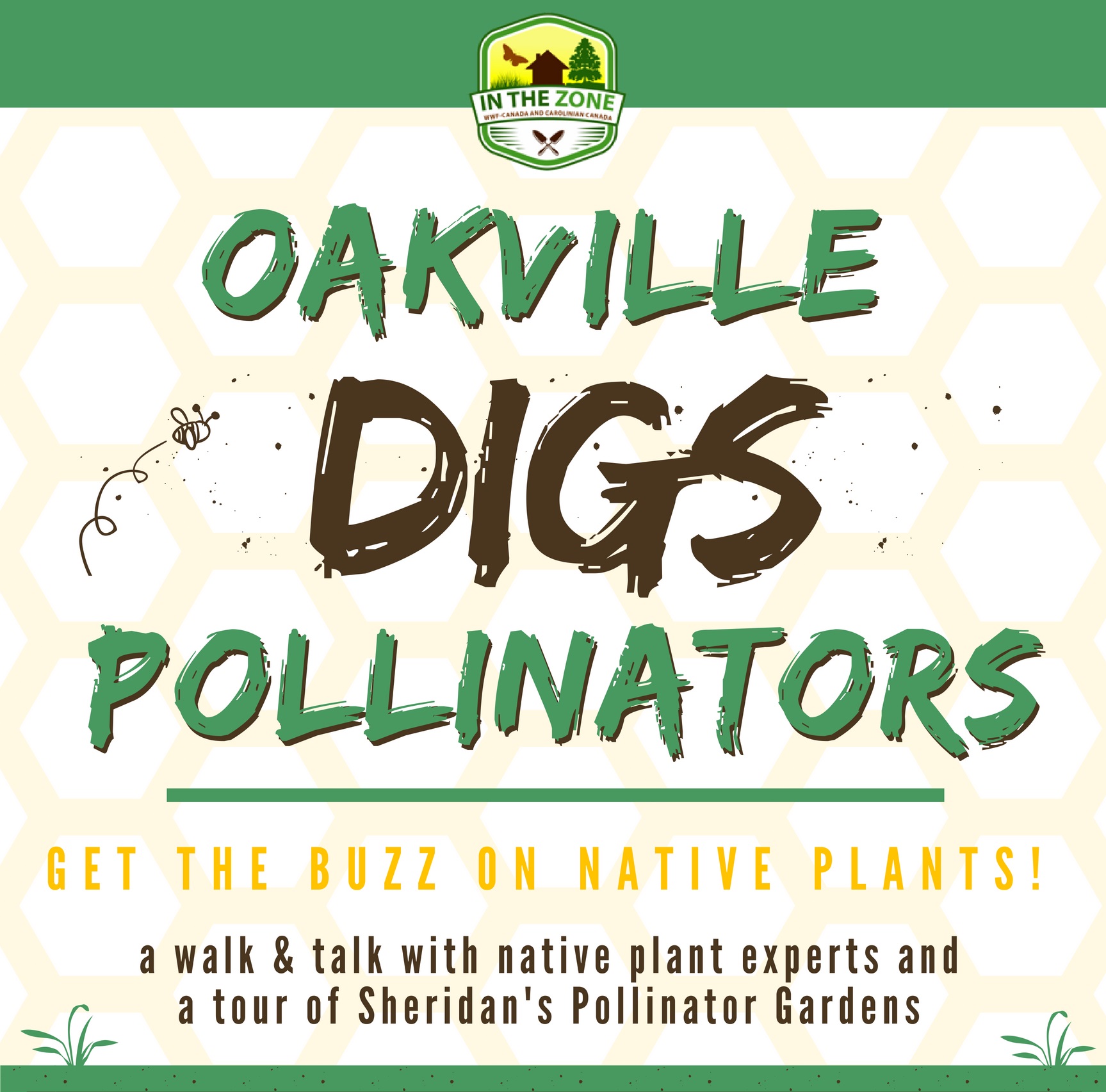 As part of Sheridan's biodiversity initiative, we are excited to offer the second workshop on the conservation of pollinators this fall.
At the Oakville Digs Pollinators workshop, we will have native plant experts leading the group on a nature walk around the campus and talking about the importance of local biodiversity, planting native plants at urban sites, and the identification of different species that have been planted at the Medicine Wheel and Wildflower gardens at the Trafalgar Campus. Participants will also learn about online resources to plant their own native gardens and find native species in nurseries.
The details of the Oakville Digs Pollinators workshop are as follows:
Date: Thursday, October 11
Time: 5 p.m. – 7 p.m.
Location: Trafalgar Campus, G302
Audience: anyone from Sheridan and the wider community
Cost: Free!
If you are planning to attend, please register – Click here!
The two workshops on pollinator conservation are one of the three components of the Wildflower and Pollinator Protection and Enhancement Program created by the Office for Sustainability and supported by the TD Friends of the Environment Foundation. This workshop was offered in collaboration with our partners including Oakvillegreen Conservation Association, Carolinian Canada and WWF.
The wildflower community-planting event we offered in June was another component of the Wildflower and Pollinator Protection and Enhancement Program. We shared what we accomplished here.
If you have any questions, please feel free to email us at missionzero@sheridancollege.ca.
Hope to see you at the workshop on October 11!