Join Mission Zero for the Fall Term!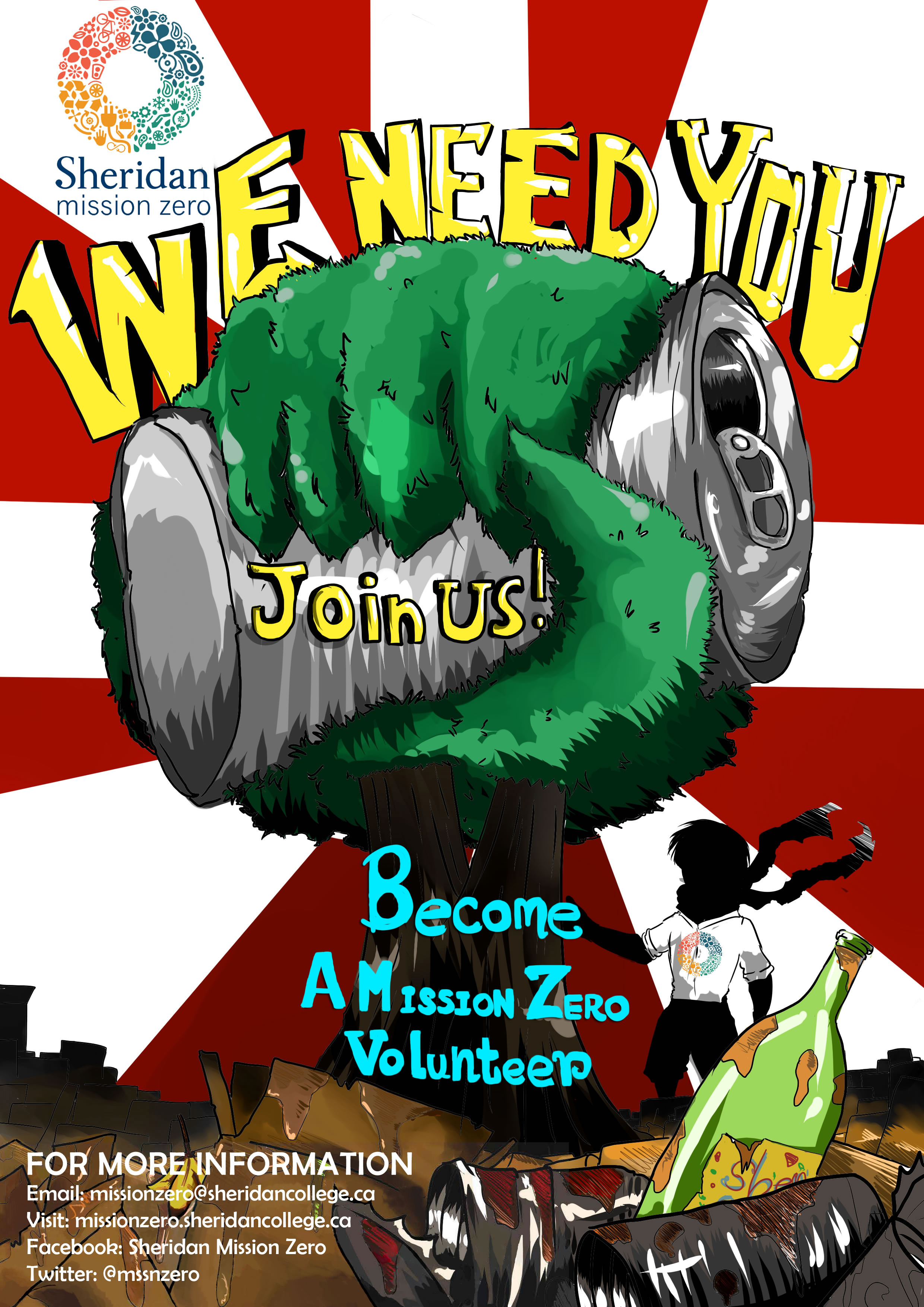 Care about the Environment? Want to make a difference on your campus and make new friends at the same time? Join Mission Zero!!
As a Mission Zero (MZ) Volunteer, you will assist the Office for Sustainability (OfS) with the promotion of Sustainability Initiatives, the implementation of the community engagement events at Sheridan, and be involved in a variety of outreach activities and supporting events throughout the fall semester. Working with a team, not only will you have fun in meeting new people and making a difference at your campus, you will also be able to log down the volunteer hours that will be counted towards your Co-curricular Record (CCR). The Mission Zero Volunteer role is a CCR-approved with the requirement of a minimum of 12 hours to add the position on your Co-curricular record.
To help volunteers ease into this position, we are providing a training session at each campus. We will discuss your volunteer schedule for the semester during this session. The locations and times will be announced soon to all interested volunteers.
The first event we have for upcoming volunteers is the Tabling Promotions During Orientation Week of Aug 28 to Sept 1. The hours are 11:30 am – 1 pm for all three campuses. Trafalgar is on Monday and Tuesday, HMC is on Thursday, and Davis is on Thursday/Friday. No training is necessary. If interested, please get in touch through our e-mail: missionzero@sheridancollege.ca
If interested, please fill-out the Volunteer Form http://missionzero.sheridancollege.ca/get-involved/mission-zero-volunteer/volunteer-form/ . If you have any further questions, contact us through our social medias: E-mail, Twitter, or Facebook!
We look forward to hearing from you!