Join Us for Bike to Campus Day at Trafalgar – June 22!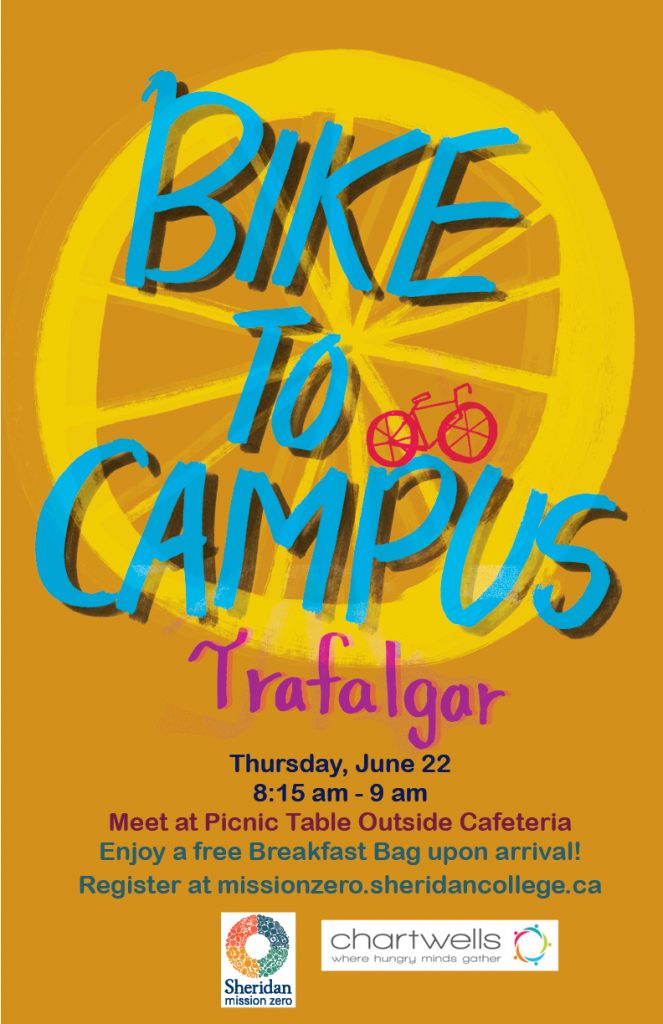 In support for Bike Month, we would like to invite you to join us for a Bike to Campus Day at the Trafalgar campus on June 22! This event aims to celebrate the cycling community on campus and promote cycling as a fun way to enhance health and wellness. We will be providing the participants with a breakfast bag upon arrival. Every Sheridan member is welcome to join. As a participant, you will get a chance to meet other cyclists! To register, please sign up online below:
Who: Any Sheridan Members
When: Thursday, June 22, 8:15 a.m. to 9:00 a.m.
Where: Meet at Picnic Table outside Cafeteria at Trafalgar Campus
Sign-up: Click here
Registration Deadline: Tuesday June 21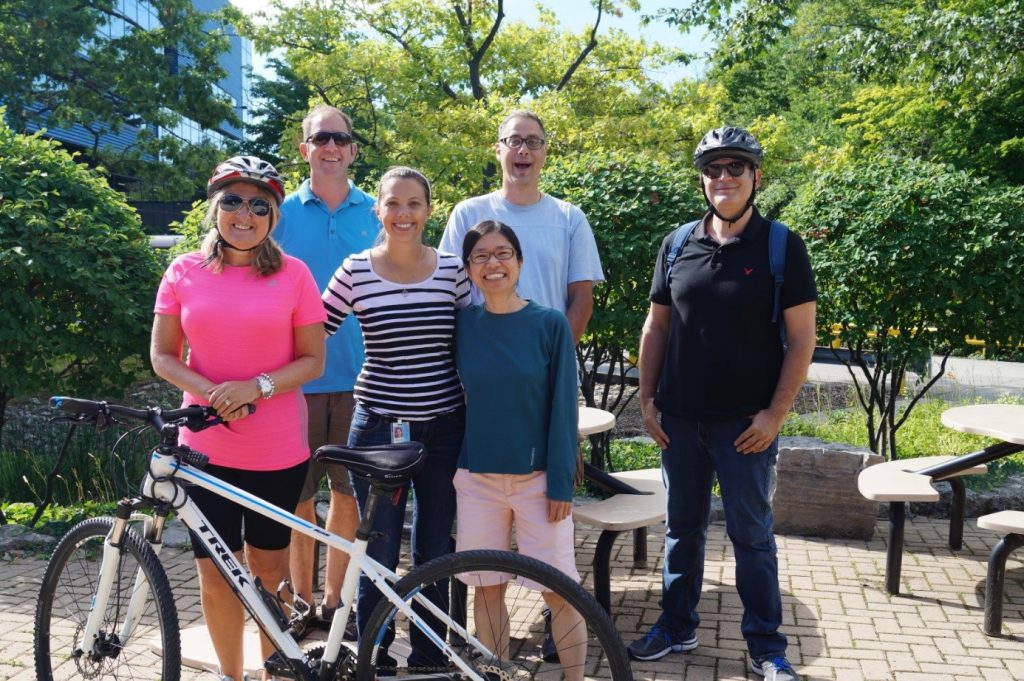 A big thanks to the Town of Oakville for their support on our promotion this year!