Join Us for Bike to Campus Day at HMC – June 15!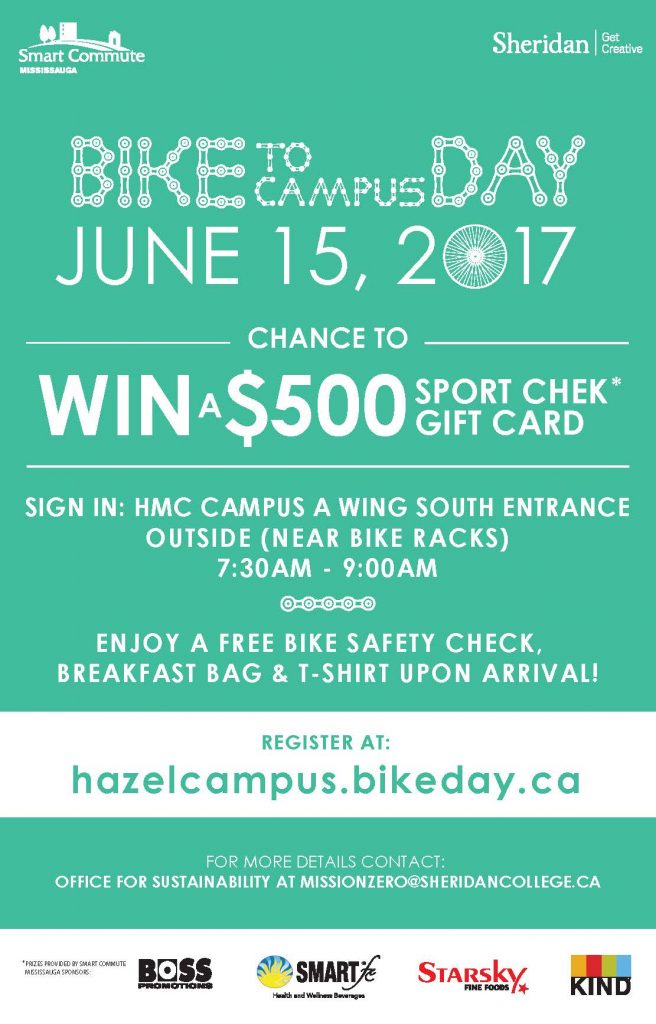 On Thursday, June 15, Sheridan is offering a Bike to Campus Day at the Hazel McCallion campus from 7:30 am to 9:00 am. Thanks to the great support of Smart Commute, each participant will enjoy a free bike safety check and receive a breakfast bag and a T-shirt when you arrive!
To join this event, please register online by Monday, June 12, 5 pm at: http://hazelcampus.bikeday.ca.
This Thursday, an information booth will be set up at the atrium of the HMC campus from 12 to 3 p.m.. We will have reps from The Office for Sustainability and The HMC Student Union at the booth to provide various information, e.g. the location of bike trails in Mississauga and the bike facilities available at the HMC campus. Our reps will be happy to answer any questions you have about the event.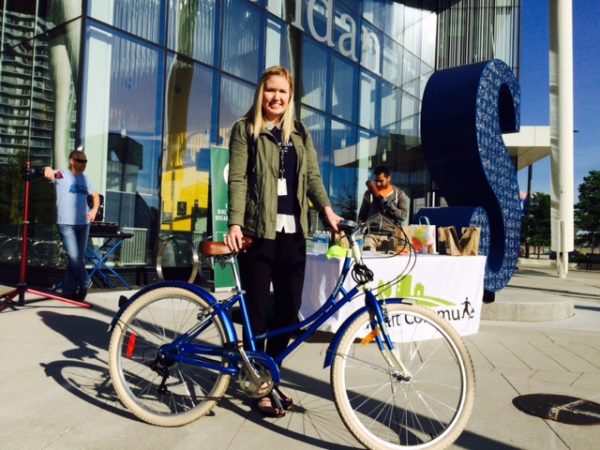 Jessica (above) participated at the Bike to Campus event last year. She is looking forward to join again this year!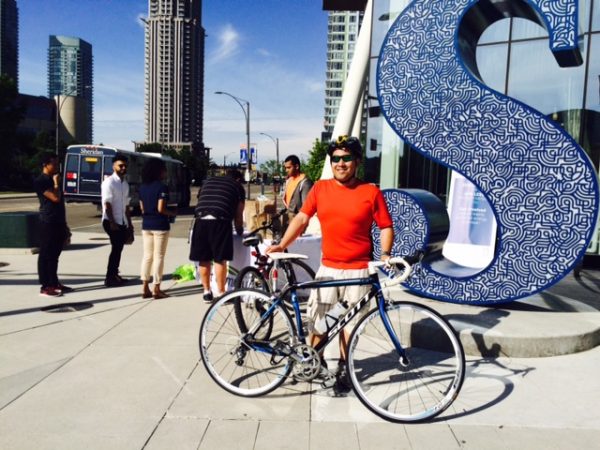 "I've always tried to ride to work, this was a great reason to start!" -Alvin Tedjo (Above)
Hope you can join us on June 15!