Give Bees A Chance: A Workshop on Pollinator Conservation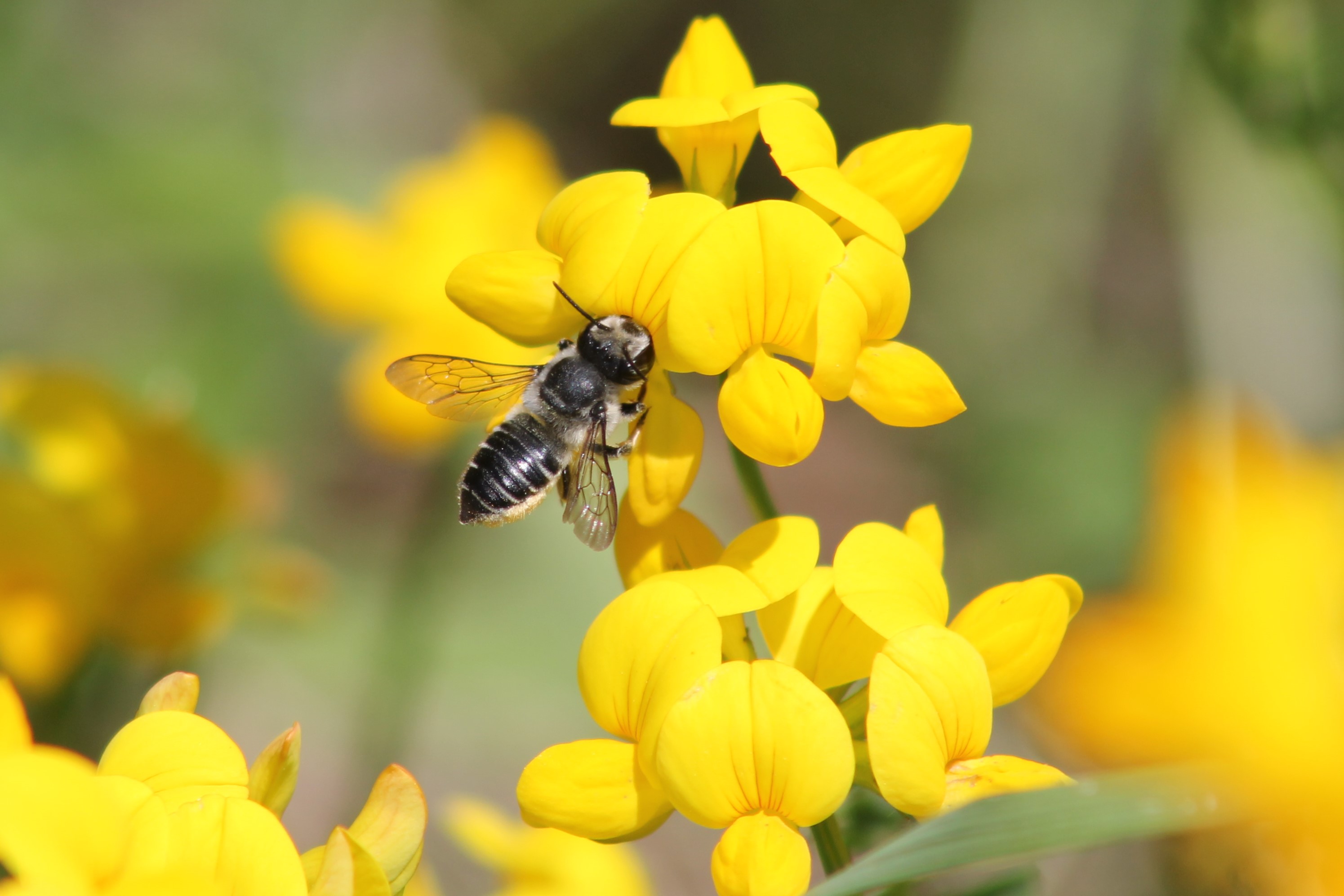 Photo credit: Anthony Colangelo/Pollinator Partnership
As part of Sheridan's biodiversity initiative, we are excited to offer two hands-on workshops on the conservation of pollinators this Fall. These workshops are one of the three components of the Wildflower and Pollinator Protection and Enhancement Program created by the Office for Sustainability and supported by the TD Friends of the Environment Fund.
The first pollinator workshop will be held next Thursday, September 27 at the Trafalgar Campus. In this interactive workshop, participants will join conservation ecologists from Pollinator Partnership to learn about the diversity of bees in our community, the latest science on conservation issues, and the concrete actions you can take to make a difference.
Pollinator Partnership is a non-profit dedicated to the protection of pollinators through conservation, research, and education. Bees, butterflies, birds, bats, and beetles that pollinate are responsible for bringing us one out of every three bites of food, and also sustain our ecosystems by allowing over 87% of flowering plants to reproduce. Growing scientific evidence is revealing that these animals and their pollination services are in trouble and need our help. Pollinator Partnership works in communities across North America to make a positive difference for these unique creatures and to raise awareness for the crucial ecosystem services they provide
Below are the details of the workshop:
Give Bees a Chance: A Workshop on pollinator conservation
Date: Thursday, September 27
Time: 5 p.m. – 7 p.m.
Campus: Trafalgar campus, Sheridan College
Room Location: G102
Audience: Anyone from Sheridan and the wider community is welcome
Cost: Free!
To join the workshop, please sign up here 
The second pollinator workshop will be held on October 11, 5 to 7 p.m. Please stay tuned for further details.
The wildflower community planting event we offered in June was another component of the Wildflower and Pollinator Protection and Enhancement Program. We have shared what we accomplished here.
If you have any questions, please feel free to email us at missionzero@sheridancollege.ca