Winter Office Clean-Up – Hazel McCallion Campus
December 19, 2018 @ 9:00 am

-

3:00 pm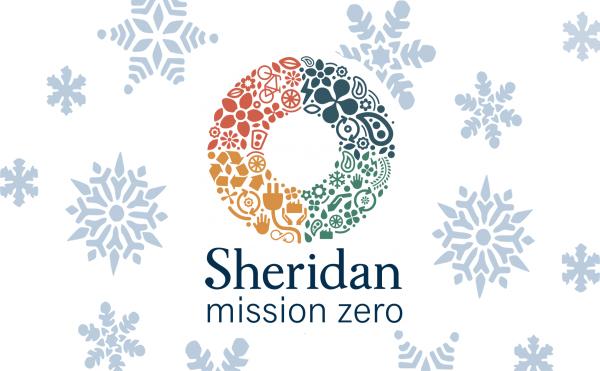 Say goodbye to the unnecessary clutter that's been hanging around your workstation and weighing you down.
In partnership with Facilities Services and the Office for Sustainability, we invite you to take part in the Winter Office Cleanup. This fun initiative will be held at Hazel McCallion Campus:
Hazel McCallion Campus: Wednesday, December 19 – 9:00 a.m. to 3:00 p.m.
Community Drop-Off Sites

A-wing 1st Fl. Starbucks OR B-wing 1st Fl. Creativity Commons
Participants can dress casually for the day and will be treated to a free lunch and eco-friendly reusable tote bag! And guess what? Participation is simple! Just follow these steps:
Step One: In the morning, stop by Community Drop-off Site(s) at your campus to retrieve your very own tote bag.
Step Two: Fill your tote bag with recyclable waste and/or landfill waste from your office and/or workstation.
Step Three: Carry your waste down to the drop-off site for proper disposal. That's it!
Large Items:
You are invited to dispose of unwanted large/bulky items, such as furniture pieces. Moving support will be made available.
Donations:
There will be a donation bin for office items in good condition (e.g. binders, folders, photo frames, décor accessories). Ambassadors will help sort and distribute the items to various charities after the event.
Did you know? The benefits of a clean and tidy workstation include:
Better organization, leading to increased productivity
Improved mood and feelings of satisfaction
Reduced risk of injuries caused by excess clutter
Minimized risk of pest intrusion
*Volunteers are needed!* 
Volunteers will work in the Community Drop-off sites as greeters and will help participants sort their waste. Volunteers will receive training prior to the event. Volunteers will be asked to work for a half day or a full day from 8:30 a.m. to 12:30 p.m. and/or from 12:30 p.m. to 4:30 p.m. Staff will need to get permission from their supervisor to participate. To volunteer, please email missionzero@sheridancollege.ca.
By participating in this exciting initiative, you can help make a difference in our environment and reduce waste at Sheridan. Now is the perfect time to eliminate the excess waste that's been stressing you out. Start the New Year off with a clean, refreshed workspace! Stay tuned to the Insider for more information, tips and resources as they become available.
Make a difference this holiday season. Register NOW for the Winter Office Cleanup!
If you have any questions, please contact missionzero@sheridancollege.ca.