Come Join Bike to Campus Day at HMC!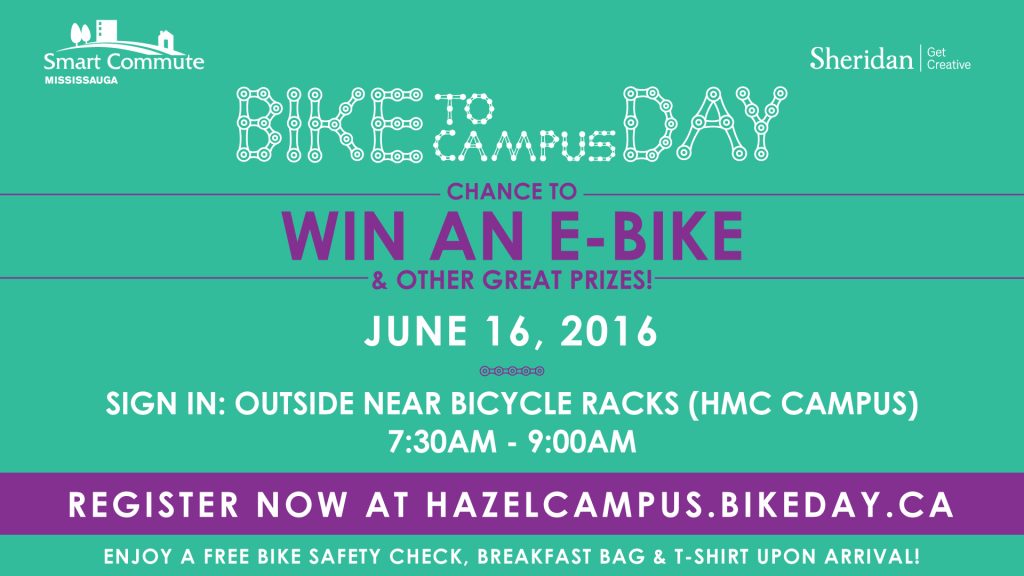 On Thursday, June 16, Sheridan is offering a Bike to Campus Day at the Hazel McCallion campus from 7:30 am to 9:00 am. Thanks to the great support of Smart Commute Mississauga, each participant will enjoy a free bike safety check and receive a breakfast bag and a T-shirt when you arrive!
To join this event, please register online by June 13, 5 pm at: http://hazelcampus.bikeday.ca.
An information booth for this event will be set up on Wednesday May 25 during the lunch hours at the atrium of the HMC campus. Our event support team, including reps from the Green Team and the Student Union, will be at the booth to answer your questions, such as which bike route to take from your home to campus and where the secure bike locker room and shower facilities are located on campus. They will also share with you some road safety tips.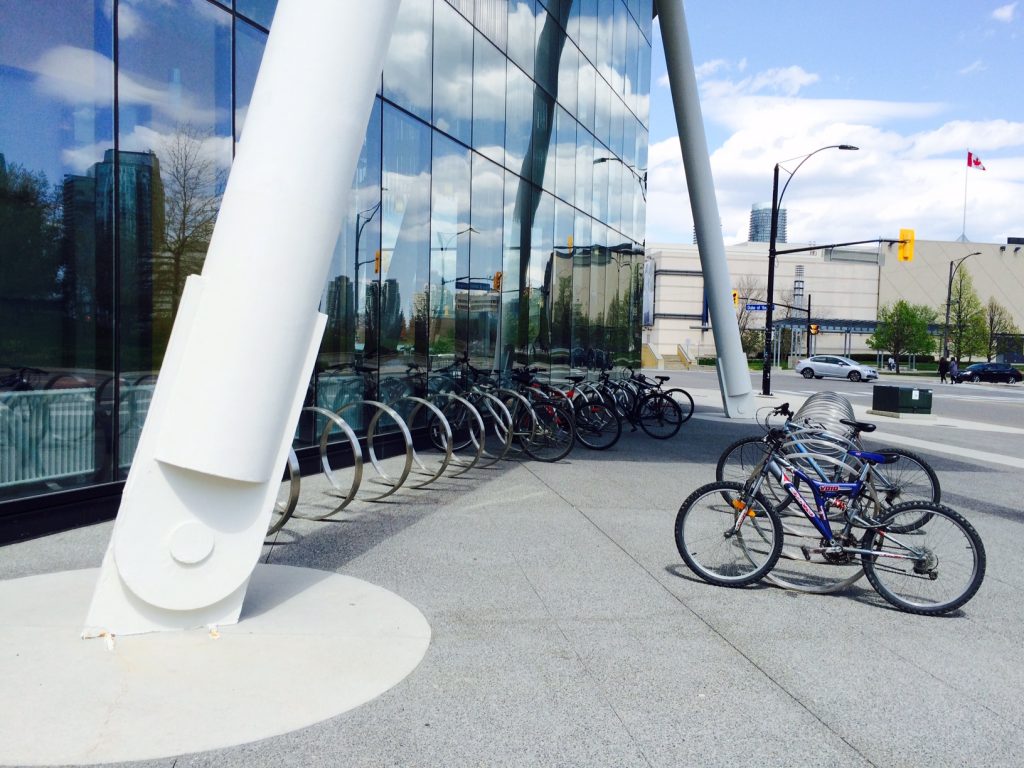 Don't forget the Bike Month starting on May 30. Simply log your cycling trips on the Smart Commute online tool between May 16 and June 30 and you will be automatically entered into the raffle draw for a chance to win one of three $500 VIA Rail vouchers.
Cycling provides multiple benefits to commuters, especially on health and cost savings. Sheridan supports the use of alternative modes of transportation, which include cycling, walking, taking public transit and carpooling. When more people use alternative modes of transportation to travel to/from the campus, the roads will be less congested and less greenhouse gas emissions will be produced. As well, we will also enjoy better air quality in the city.