To Our Spring Campus Cleanup Volunteers: Thank You!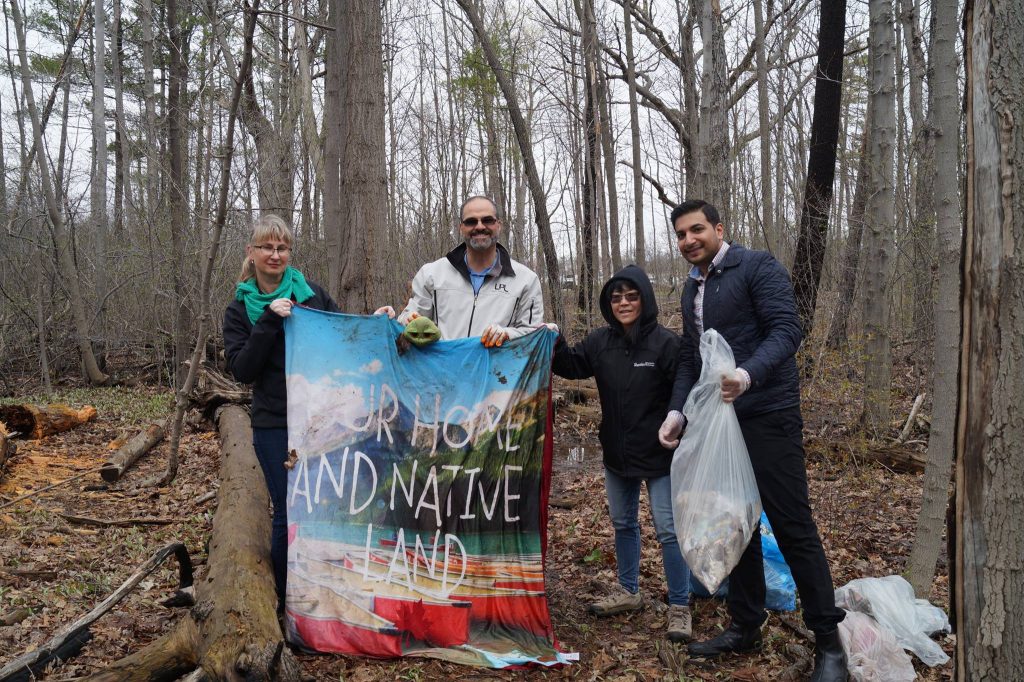 The Spring Campus Cleanup went well at all three campuses on April 21st. Despite the overcast skies and drizzling weather, our volunteers worked tirelessly to preserve the biodiversity on campus and foster ecological stewardship within the Sheridan Community. It is estimated over 200 pounds of waste has been collected from all three campuses.
The winning team of "Most Unusual Waste Item" Award goes to the team that found a patriotic blanket with the words "Home of Native Land". The blanket has been donated to the Centre for Indigenous Learning and Support for their reuse.
The winning team consists of four Sheridan staff members: Zuzana Chocinova, Rajan Sandhu and Loris Giovanatto at the Office of General Counsel as well as Marcie Matsubuchi from Information Technology. Each of the team members will receive a Mission Zero T-shirt as their prize.
Thank you for all the volunteers that came out to the event! We're continuously advancing to our goal of becoming a Waste-Free campus! See you at our next event!